Microsoft PowerPoint is a very popular way to create and share your presentation. Or you can add this PowerPoint app in the custom layout to create your stunning custom display on your screens while they are not being presented.
There are 2 ways to use PowerPoint with AeriCast
1) Just upload the PPTX file, and AeriCast will convert and display it on your screen (pros: can play offline, just upload files, cons: no transition effects, when there are changes, you need to upload the files again)
2) Use PowerPoint for Web (online) (pros: full PowerPoint Transition effect, you can make changes to the PowerPoint file and screens will update automatically, cons: need an internet connection to display)
This article will walk you through how to set up option 2:
Upload your PowerPoint to OneDrive and changes to your PowerPoint can be automatically updated on your screens.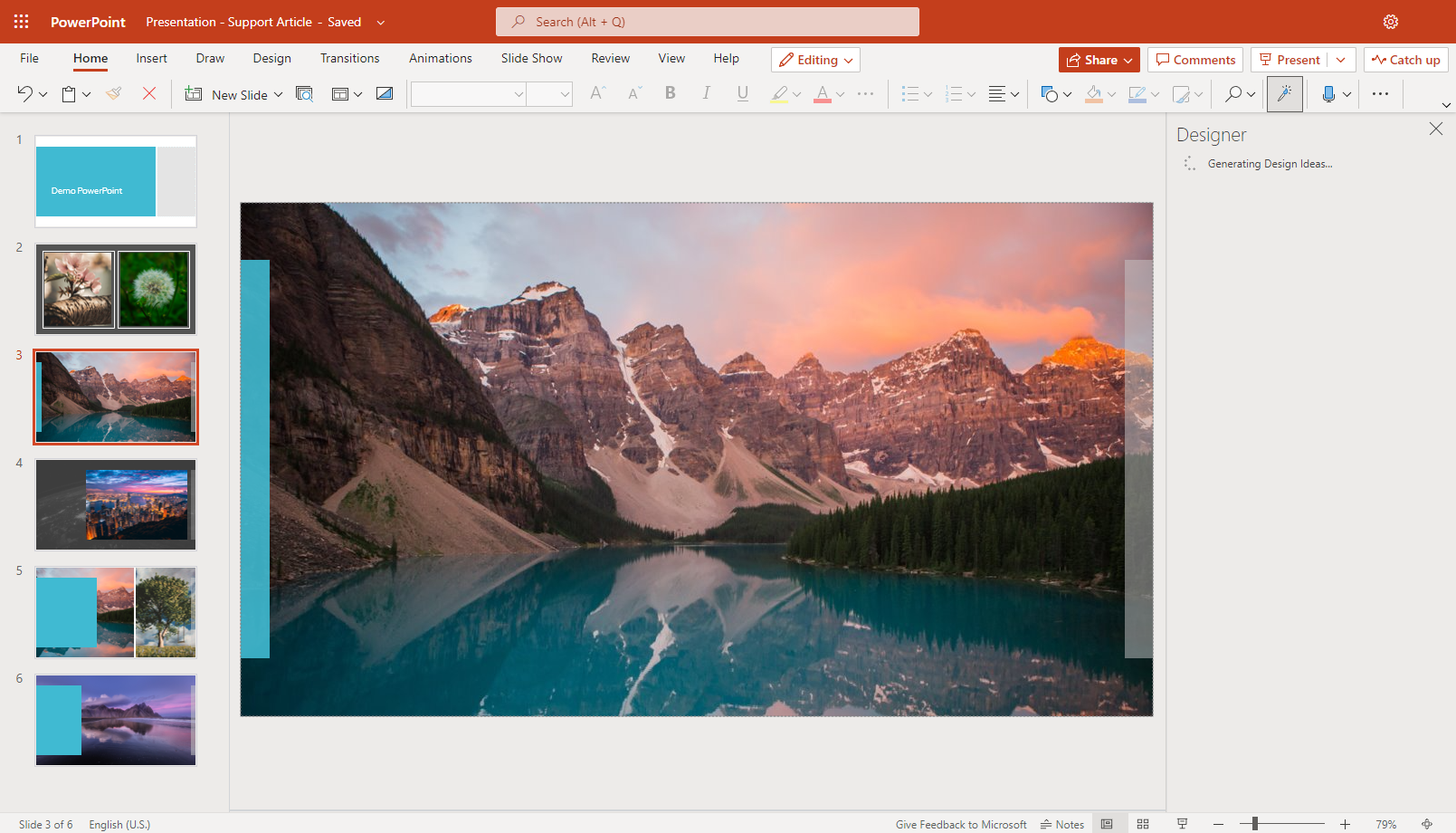 Let's jump in and get started:
First, you will need to have your screens set up and paired. For more information on how to do that, click here.
Then log in to app.aericast.com,
Go to Media Tab, Click on + Add App.

Click PowerPoint Online app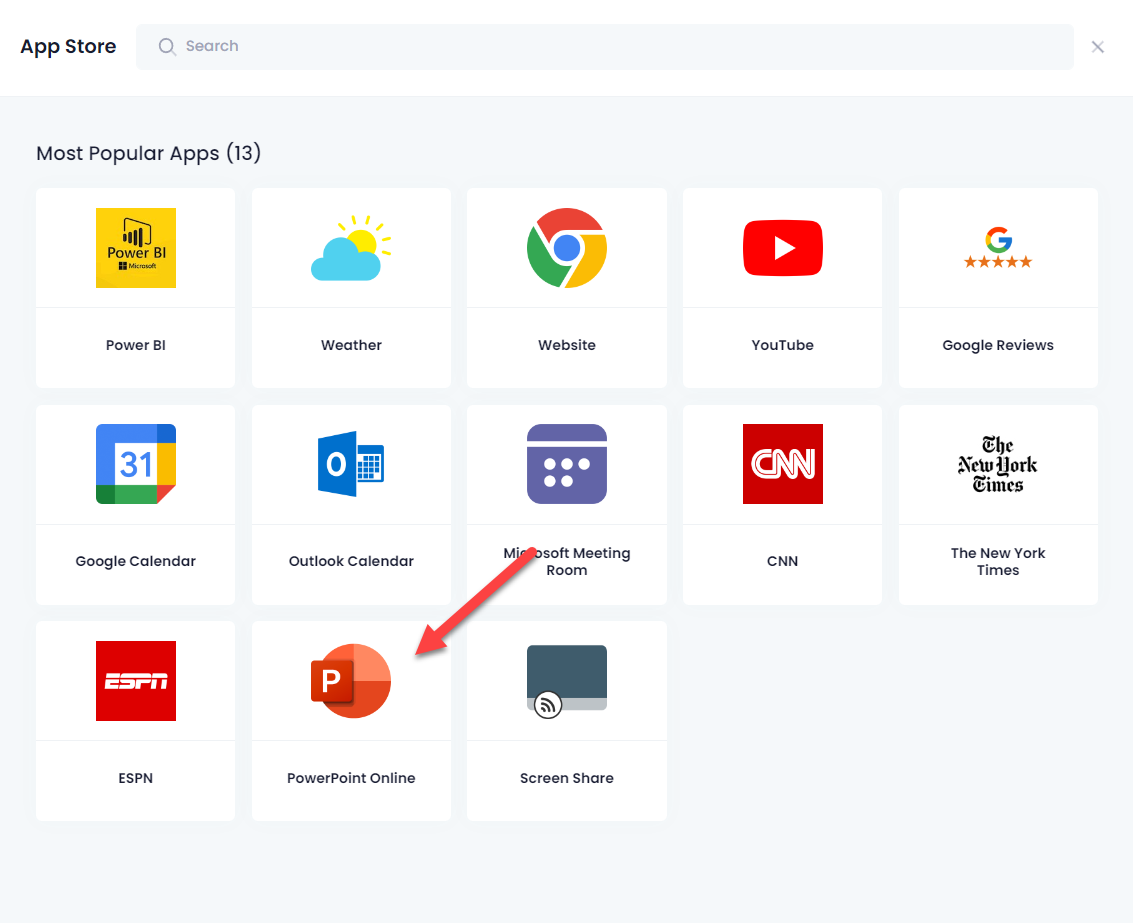 Enter your PowerPoint Online information: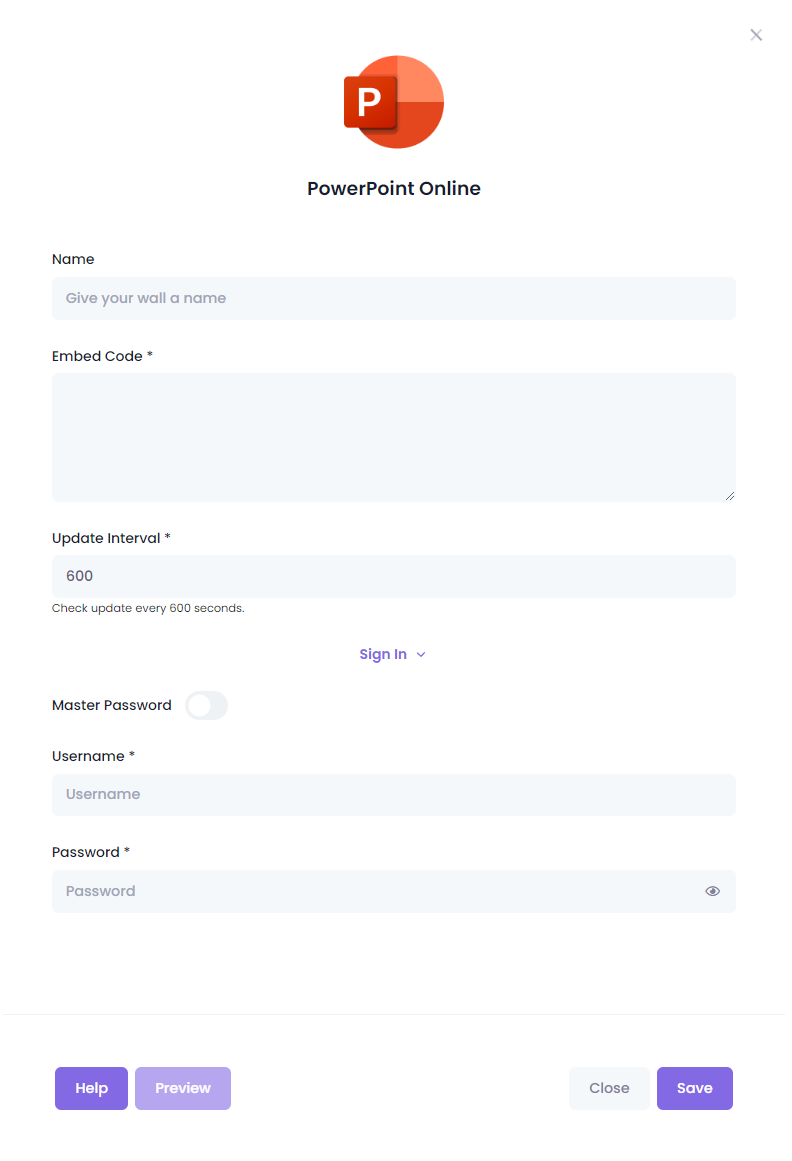 Name

: for you to remember, you can use the same PowerPoint slide's name.

Embed

: Paste in your Embed Code.

Update Interval:

default is 600 seconds (10 minutes). This means the app will refresh the link every 10 mins for any changes in your presentation. If you have a lot of slides, you may want to change this interval to something longer.
Sign in: If you want to keep your PowerPoint private and require a login password to display it.
Master Password

: your password is encrypted with AeriCast, but you can add another layer of encryption with your Master Password. This way even AeriCast cannot decrypt your password. You will need to enter this Master Password at each device to decrypt at the device level.

Username

: Enter your Microsoft username.

Password

: Enter your Microsoft password.
Click Save
That's all! Congratulation!
You have created your PowerPoint Online app.
You can assign the newly created PowerPoint Online app to your screen by going to Device, clicking Edit device, and assigning the app to screens that you want.
You can put the PowerPoint Online app to a Layout, and Playlist too.
If you have feedback on how to make the how-to guides better, please let us know at: support@aericast.com or just submit a ticket here.
0
0
Was this article helpful?
0 out of 0 found this helpful