In this guide we will walk you through end to end process to set up and remotely manage your screens with Amazon Fire TV and AeriCast Receiver app.
Here are the high level steps:
1) Set up Amazon Fire TV Stick
2) Download AeriCast Receiver from Amazon App Store
3) Go to present.aericast.com, type in 4 digit code and start presenting
4) Using AeriCast's portal to manage devices and assign digital signage content for your screen
So let's dive in!
1) Set up Amazon Fire TV Stick
Plug in FireStick and connect to Power. When connecting power it's temping to use the USB of the TV to power the Fire TV for convenience, but Fire TV consume a lot more power than TV's USB can supply, so it always best to use the power adapter and cable come with the Fire TV.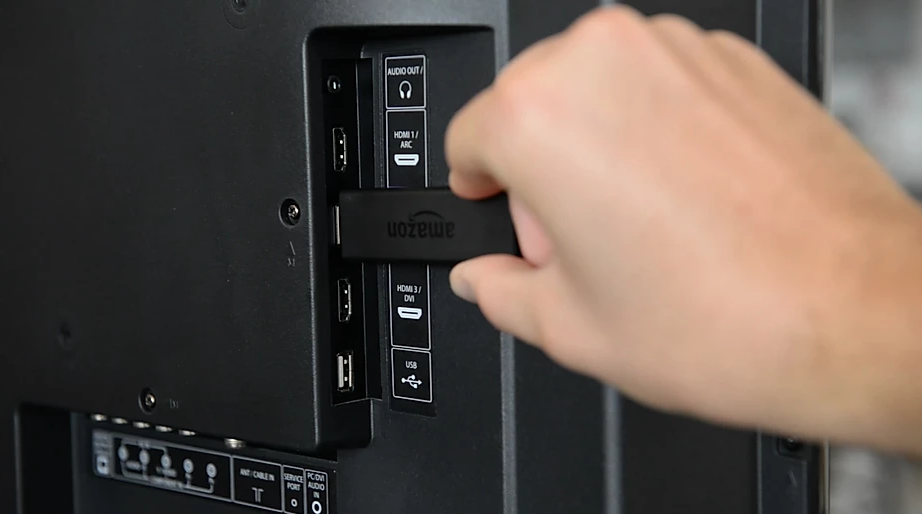 Power on the Fire TV and follow on screen instruction to connect to Wifi and register the device with your Amazon account.
Note that Amazon Fire TV requires internet to work.
2) Download

AeriCast Receiver

from Amazon App Store
Press the Search icon on the Find section of the Fire TV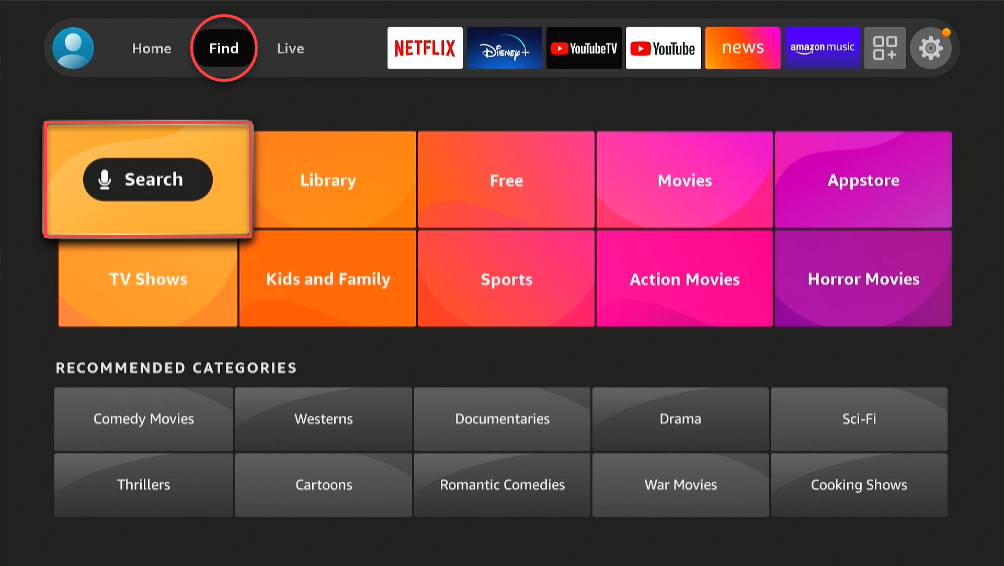 Type in "AeriCast Receiver".
Fire TV Search could be tricky to use, and search as you type sometimes does not work properly.
After you typed "AeriCast", be sure to press the menu down button until the "AeriCast Receiver" text is highlighted and then click on it.
Click Download on the AeriCast Receiver app icon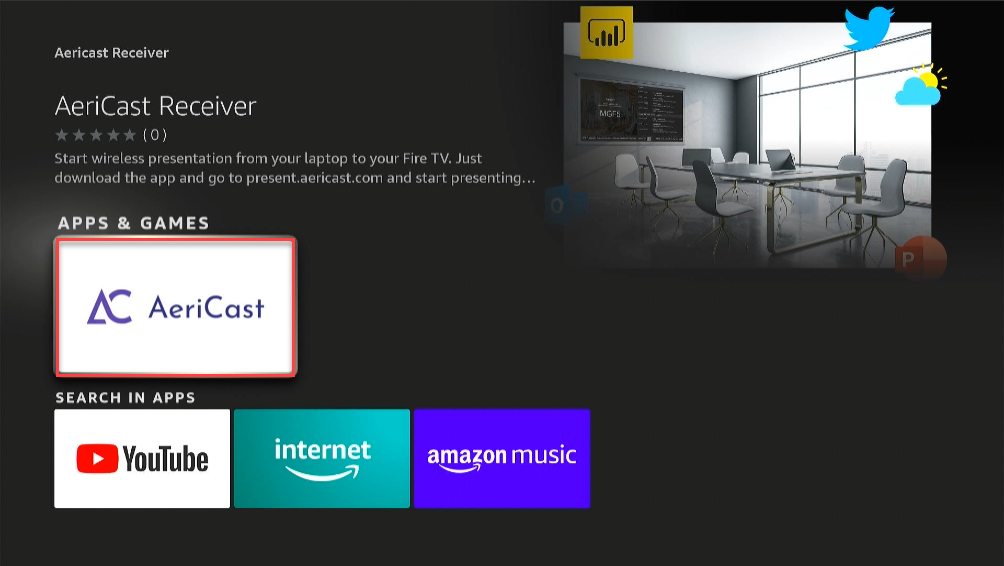 Click the AeriCast Receiver app and download it.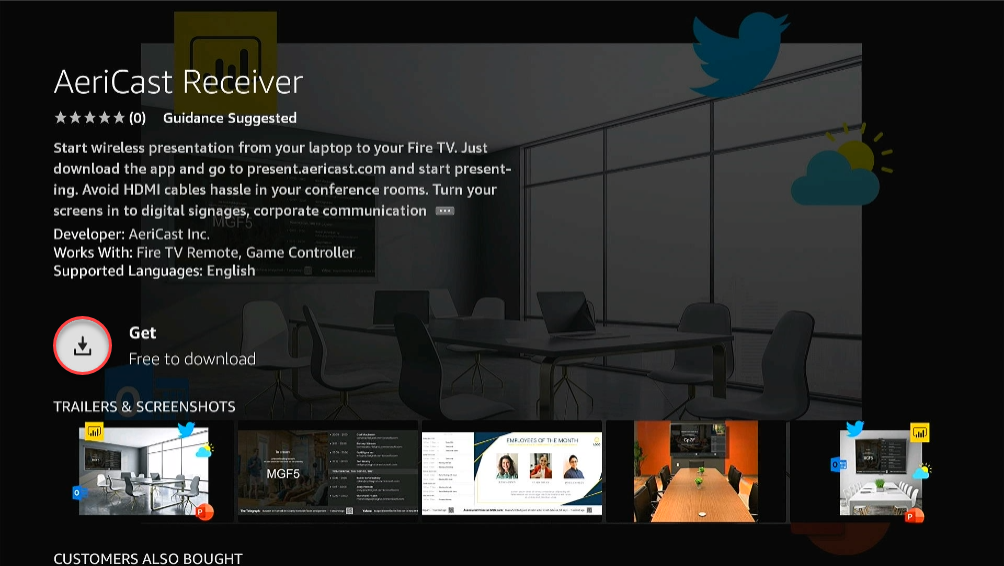 Once the app is installed, launch it.
The app will ask if you want to automatically start when device start up. It recommended to select yes, unless you want to launch the app yourself every time manually.
You then will see this pairing screen:
Now you are ready to present.
3) Start presentation from your laptop to this screen
On your laptop, open web browser, we recommend Chrome of Firefox for best experience.
Go to present.aericast.com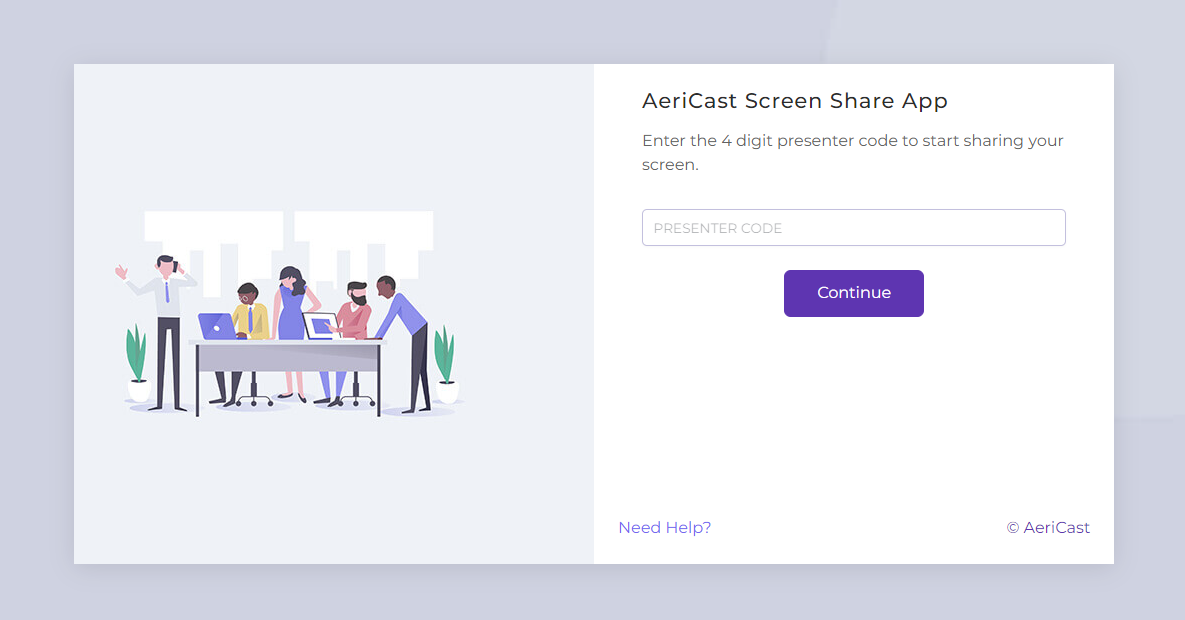 Type in 4 digit code and you can start presenting your content on your screen.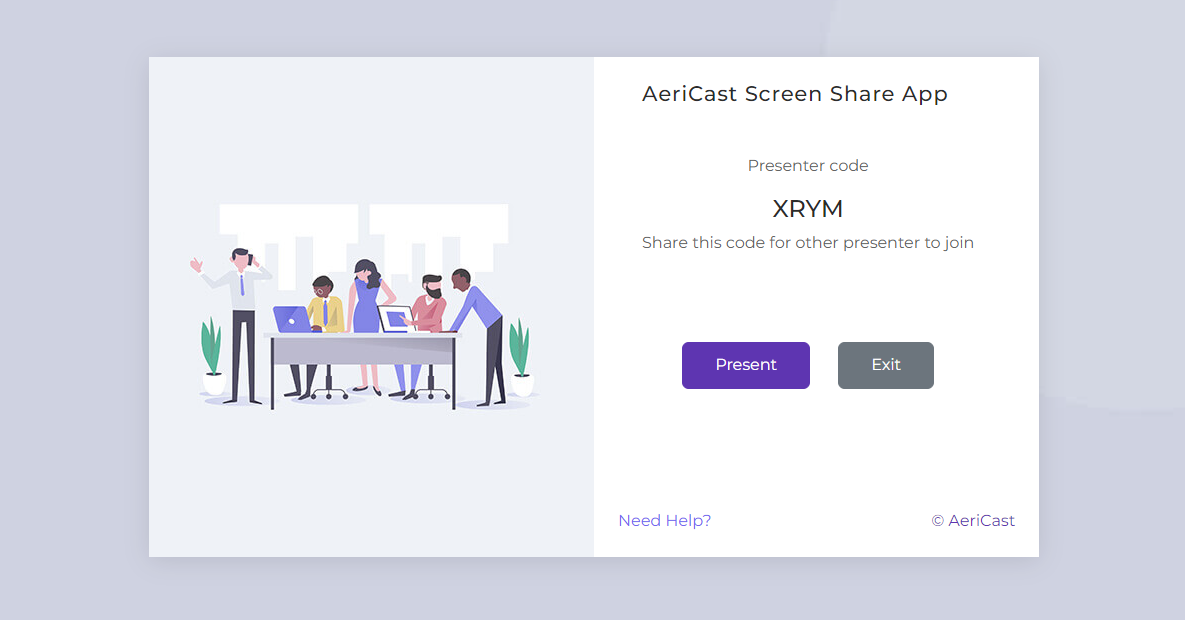 Click Present, then select your entire screens or certain app only and click Share.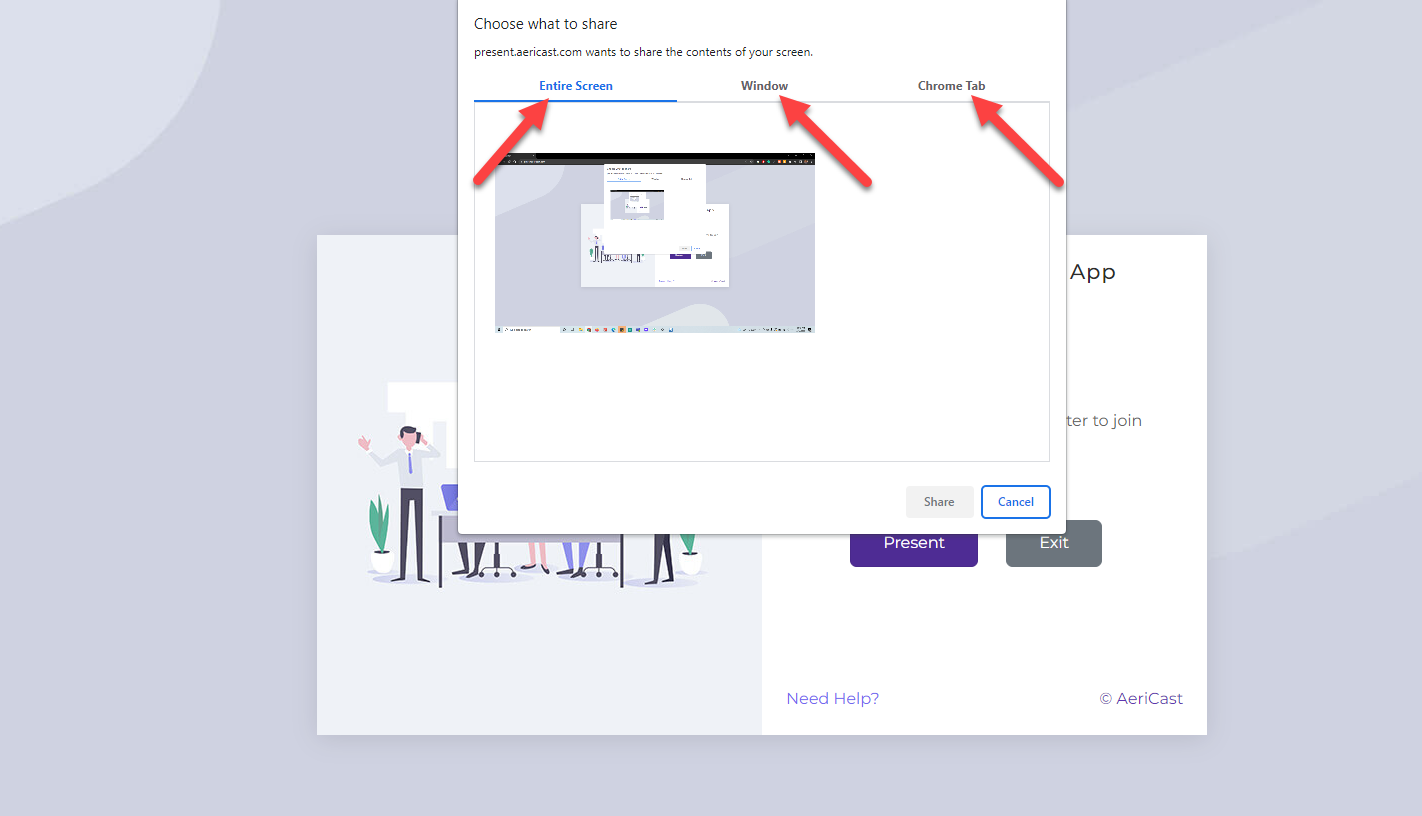 4) Using AeriCast's portal to manage devices and assign digital signage content for your screen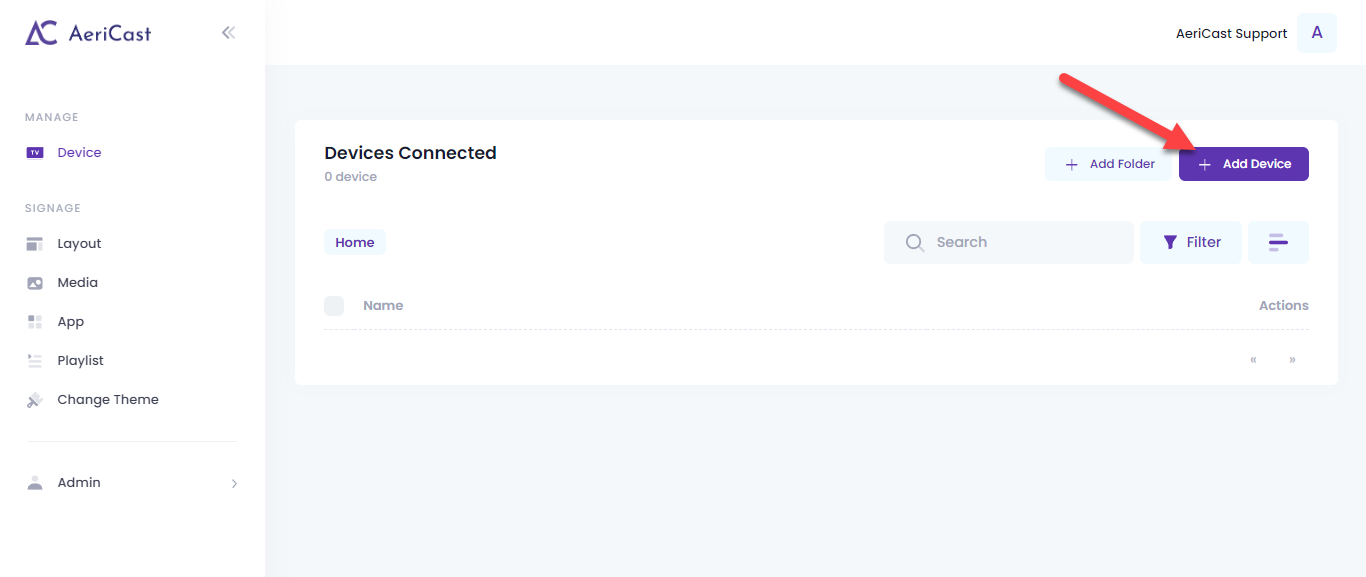 Enter the 4 digits from your screen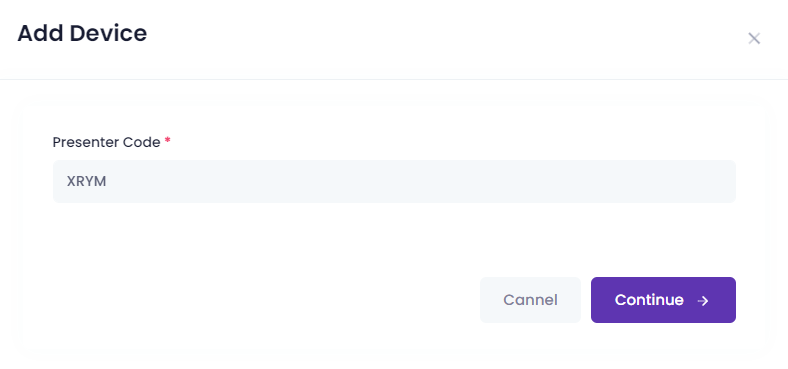 Give it a name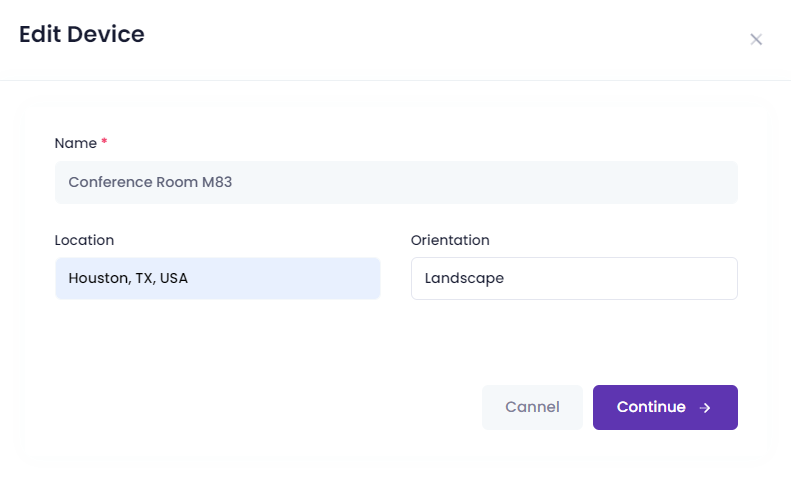 Select your layout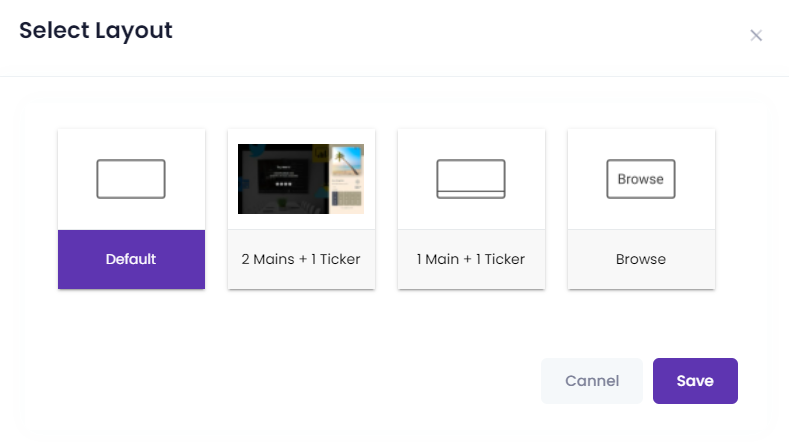 Then your device will be in your account.

2. Upload video/image to your account
Log on to your account. Click Media Tap
Click Upload Files

In this pop-up, click to browse the file or drag and drop your files here.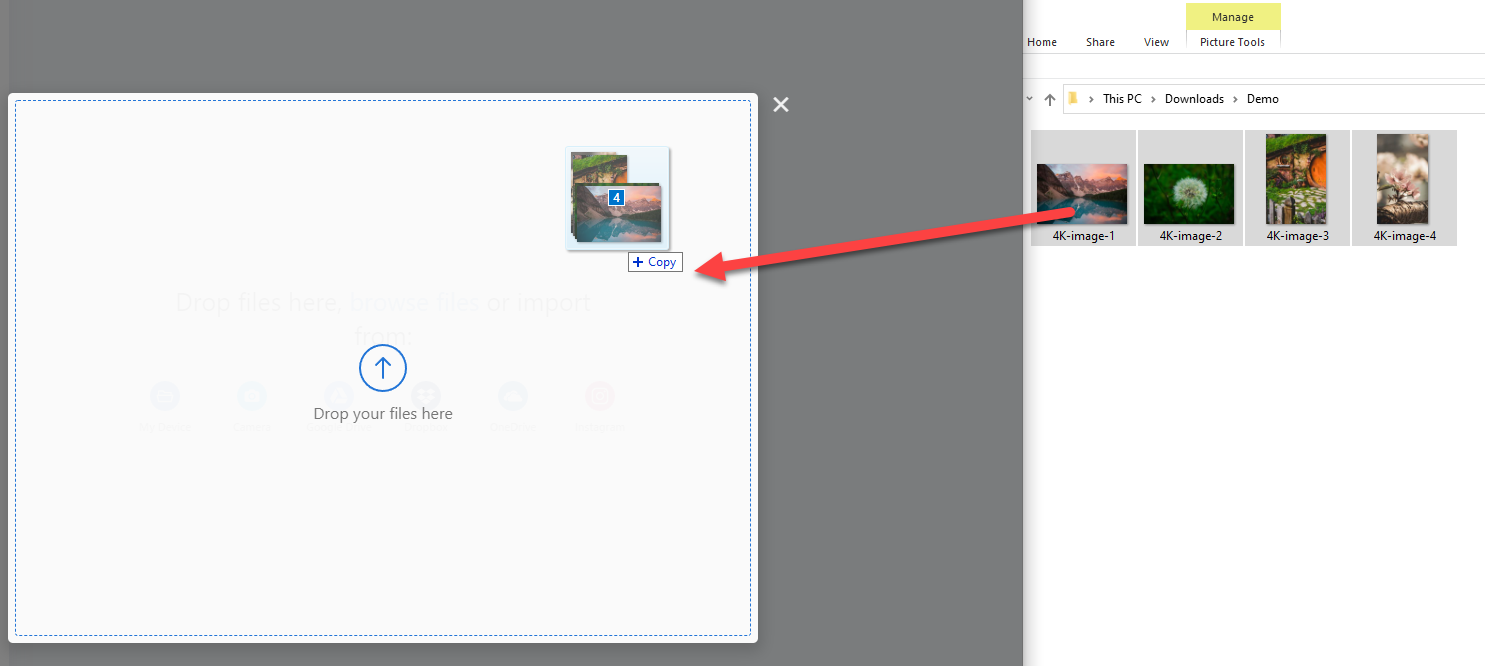 3. Create a Playlist:
Go to Playlist Tab: Click + Add Playlist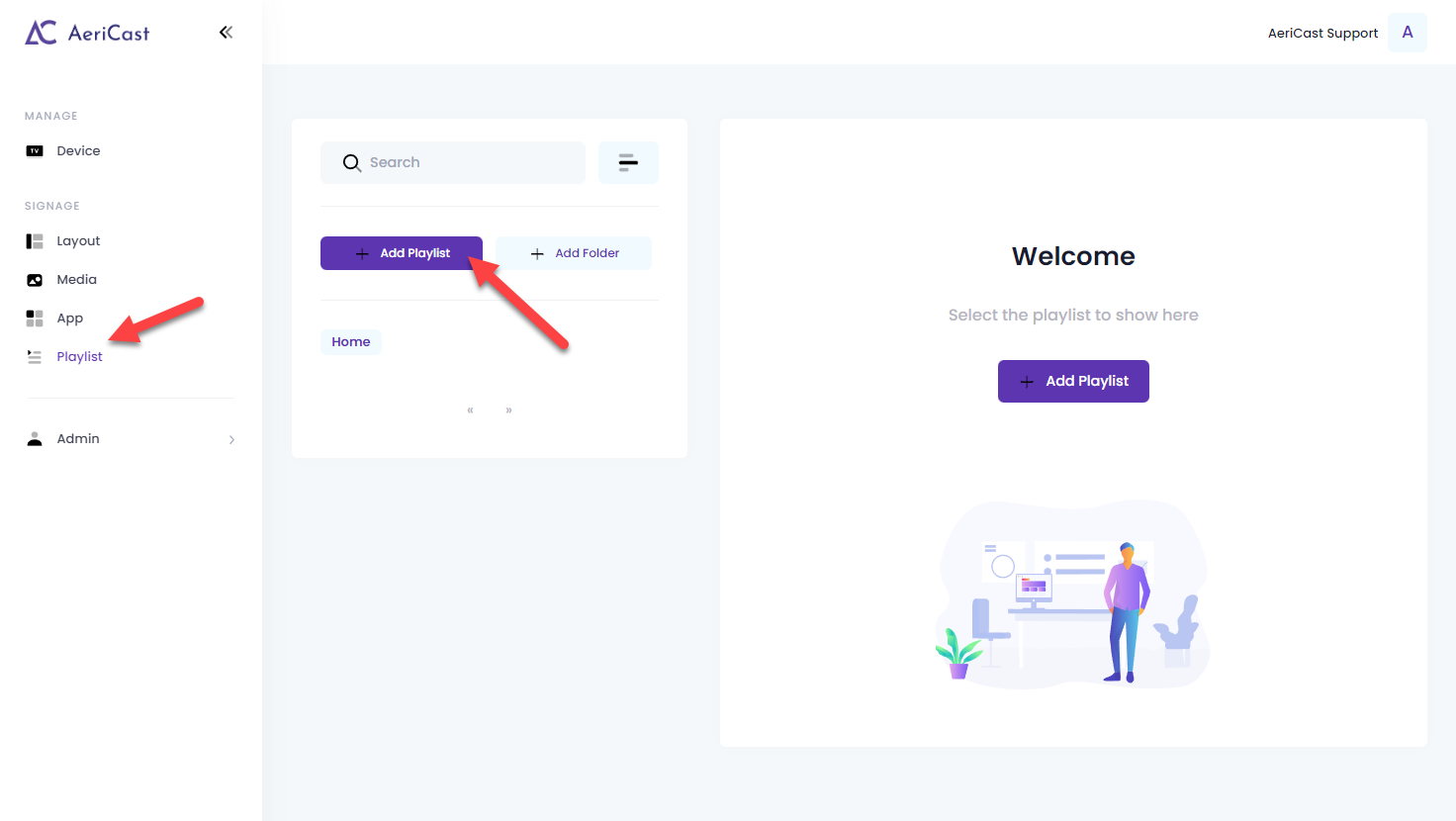 Give it a Name, then click + Content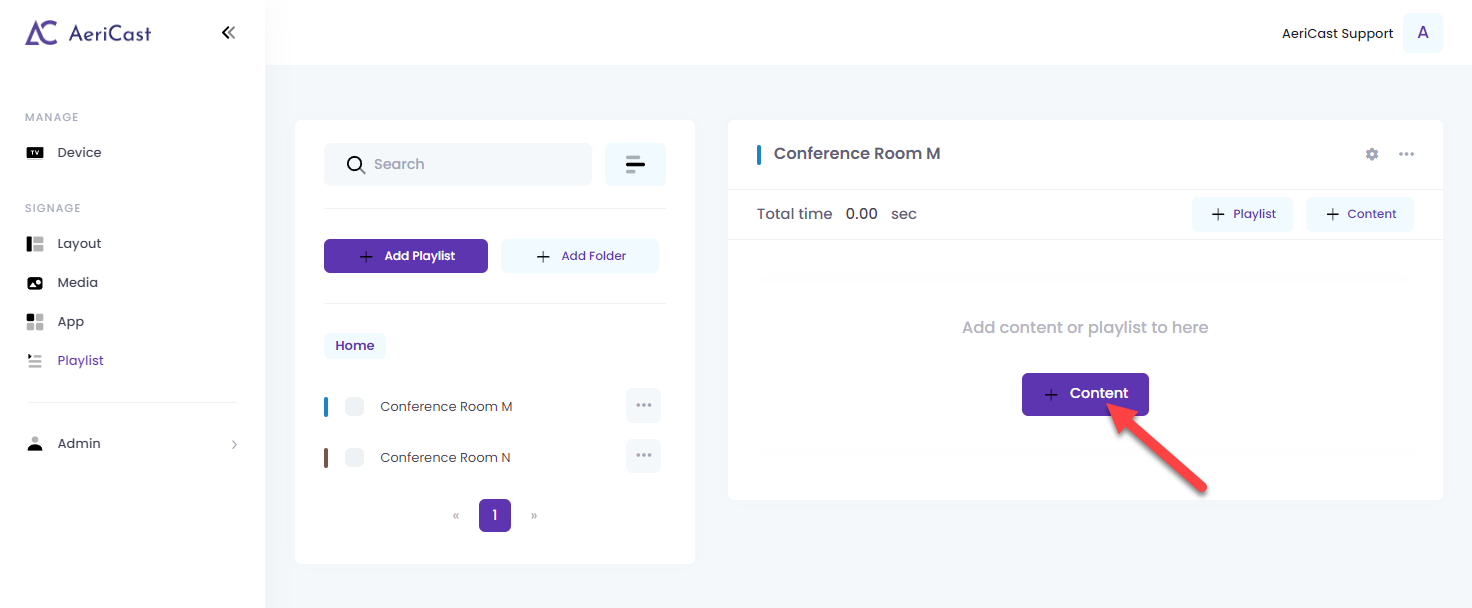 Select your content for your playlist, then click Add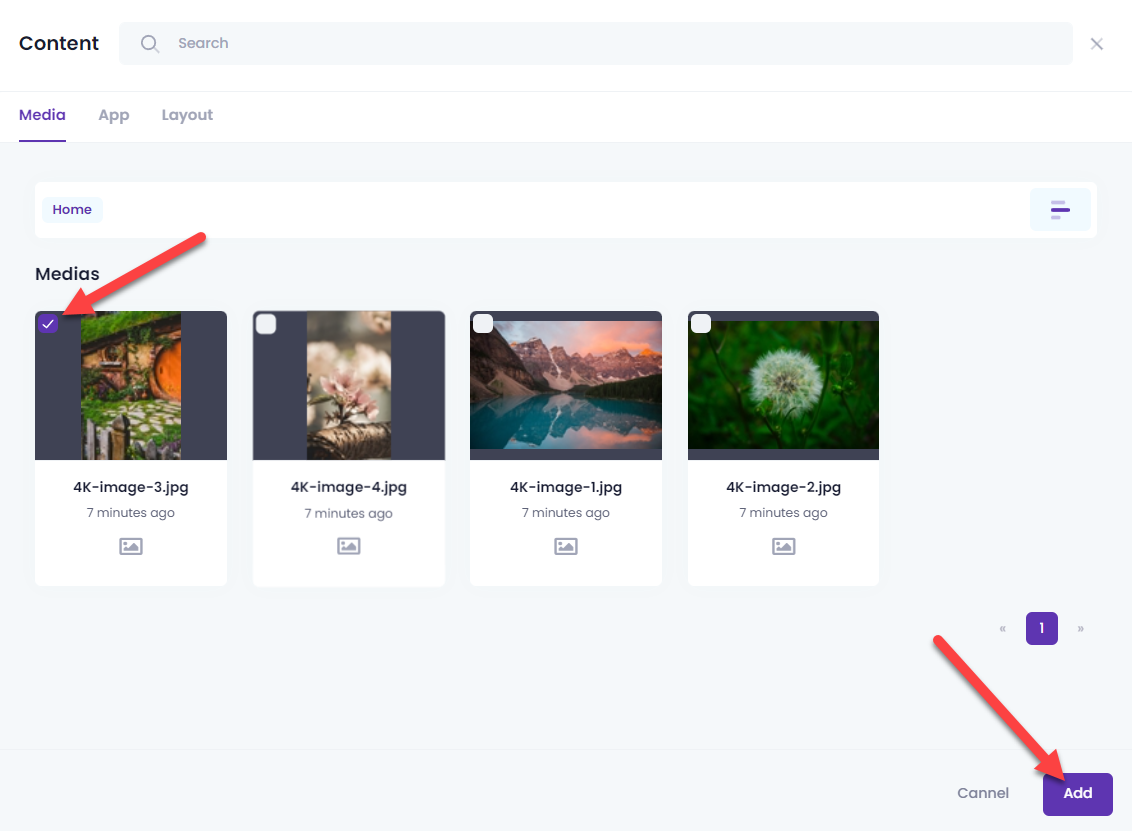 When you're done, it should look something like below
You can click on the number of duration like below to change the duration of the item on the playlist.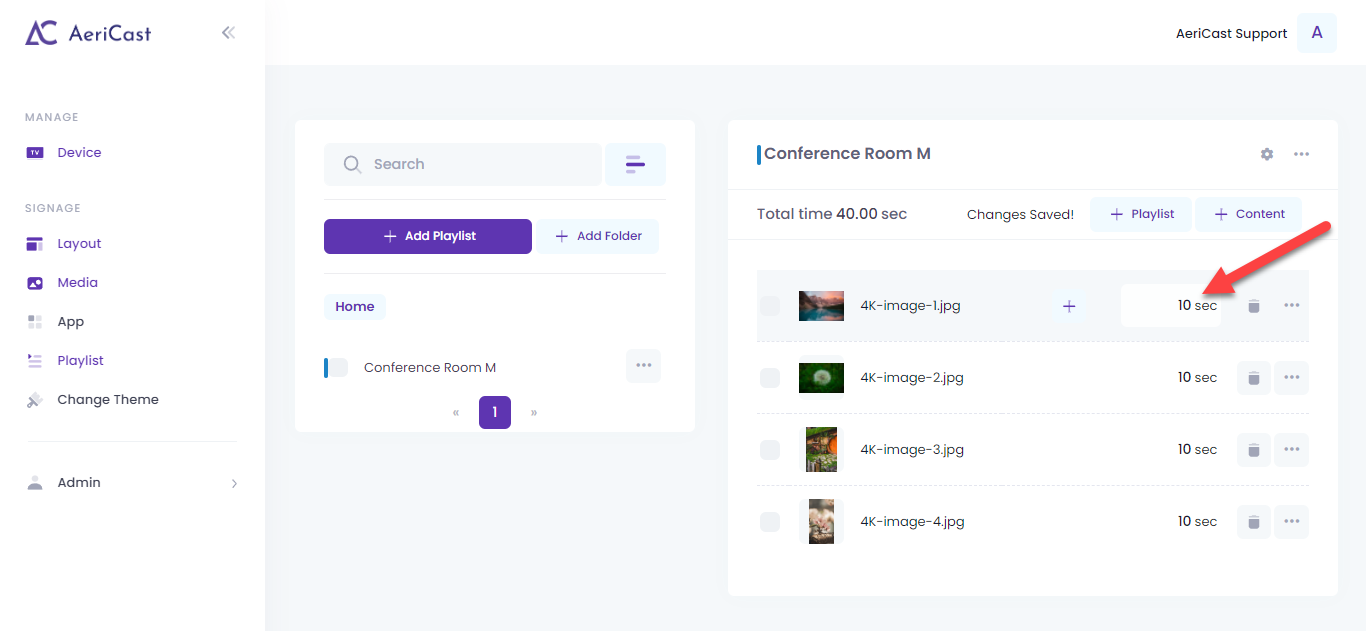 4. Open the newly create Layout
Go to the Layout Tap, Click + Add Layout or use the default Layout (same as your device's name)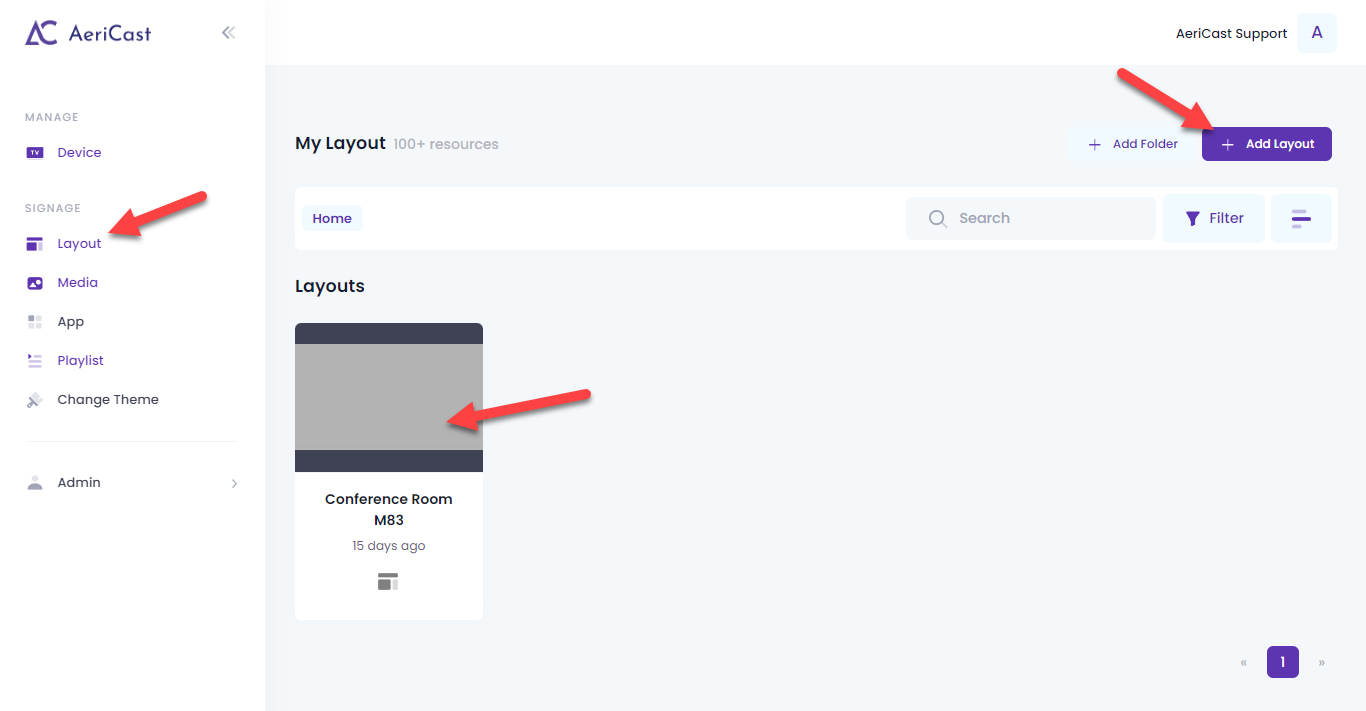 Replace the stock playlist with your newly created playlist
Click the Playlist widget, then click FORMAT OPTIONS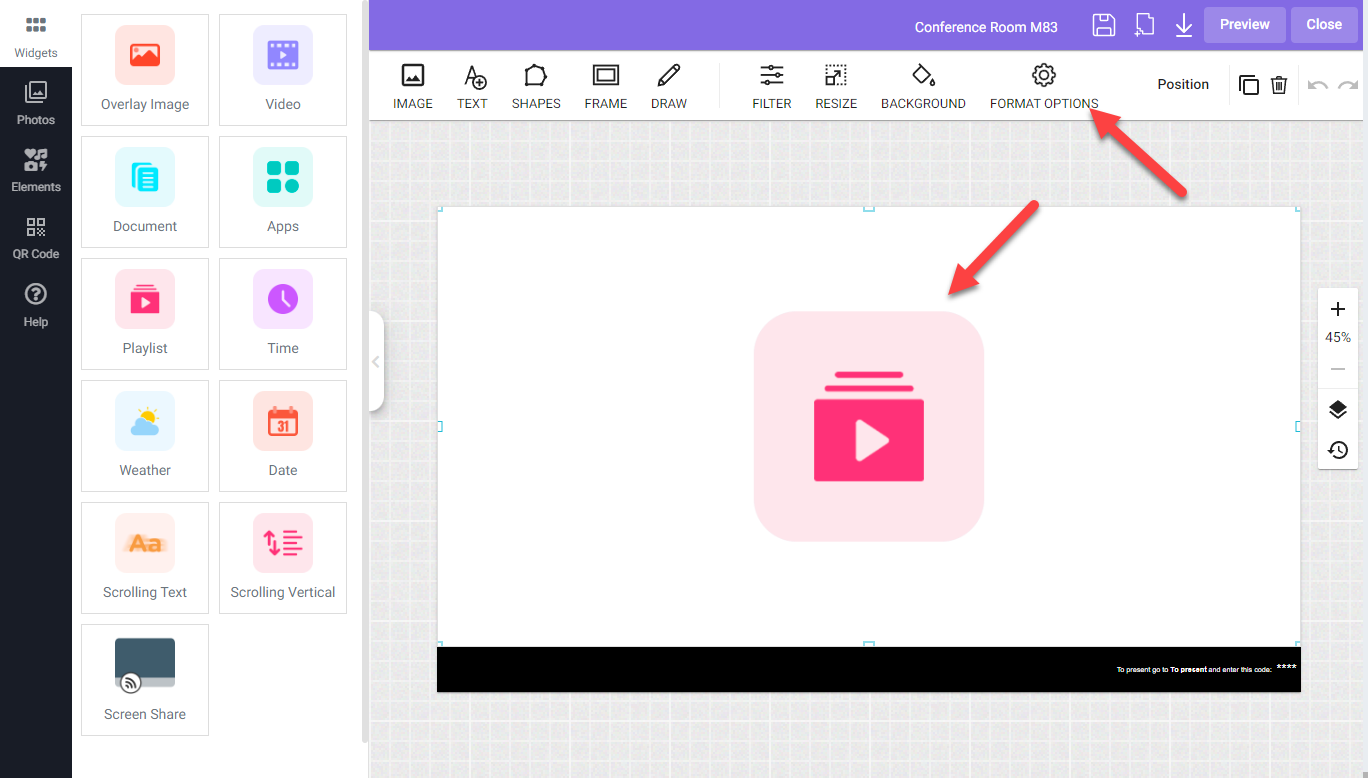 In the Format Options, you can click the Replace in the Source. You can select your playlist.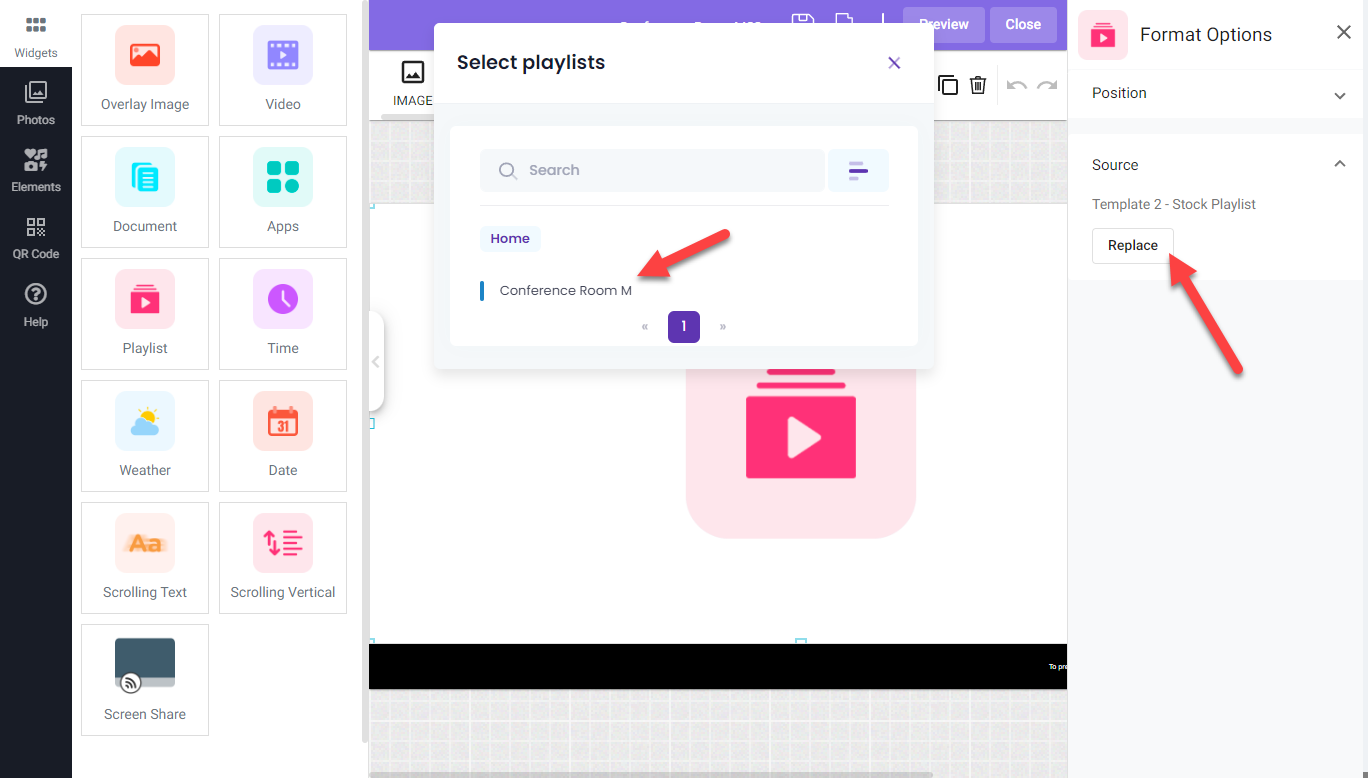 Click the Save icon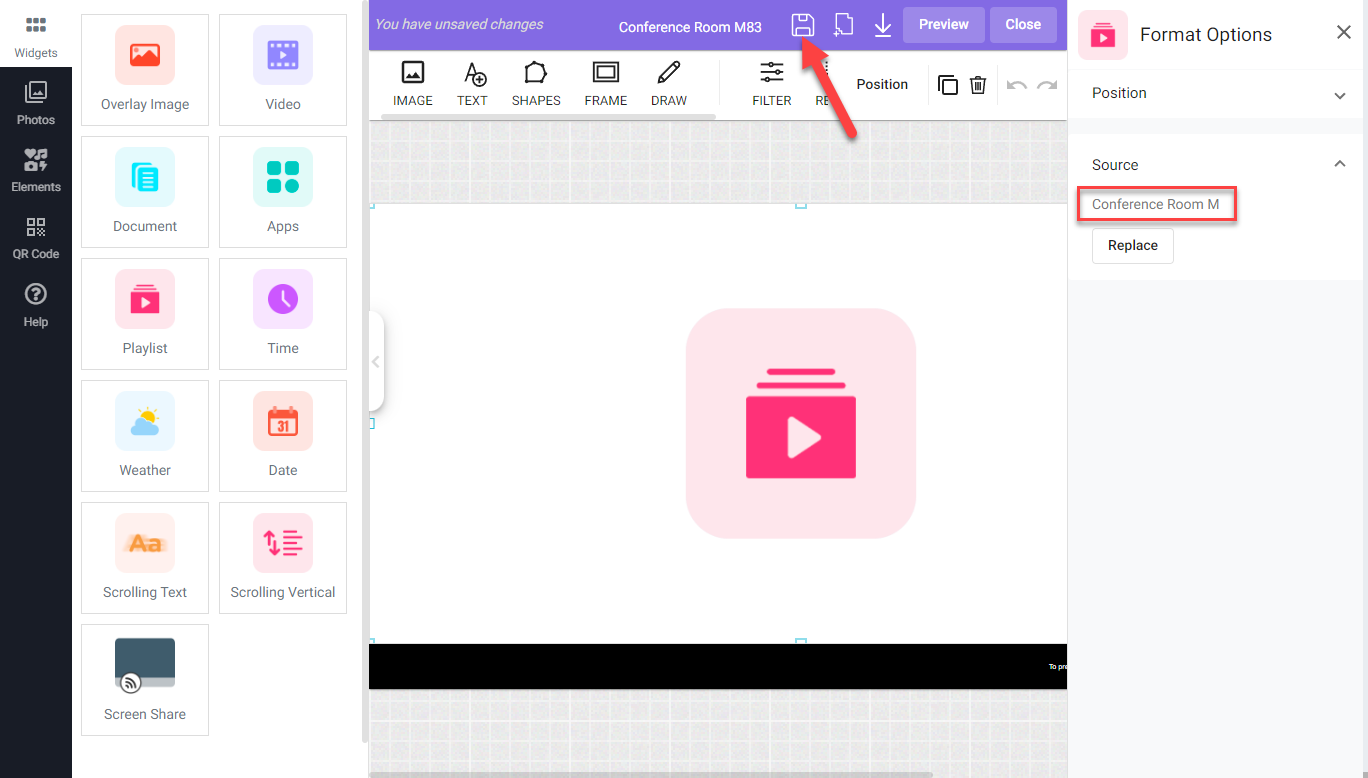 That's all.
If you want to change the playlist, add, remove Video/Image, change duration, etc.
You can go back to Playlist tab and make the change to the playlist.
The device will update automatically.
If you have feedback on how to make the how-to guides better, please let us know at: support@aericast.com or just submit a ticket here.
0
0
Was this article helpful?
0 out of 0 found this helpful