AeriCast's Power BI integration allows the Power BI Dashboards & Reports to be displayed in your screens. You can add this Power BI app in the custom layout to create your stunning custom display on your screens while they are not being presented.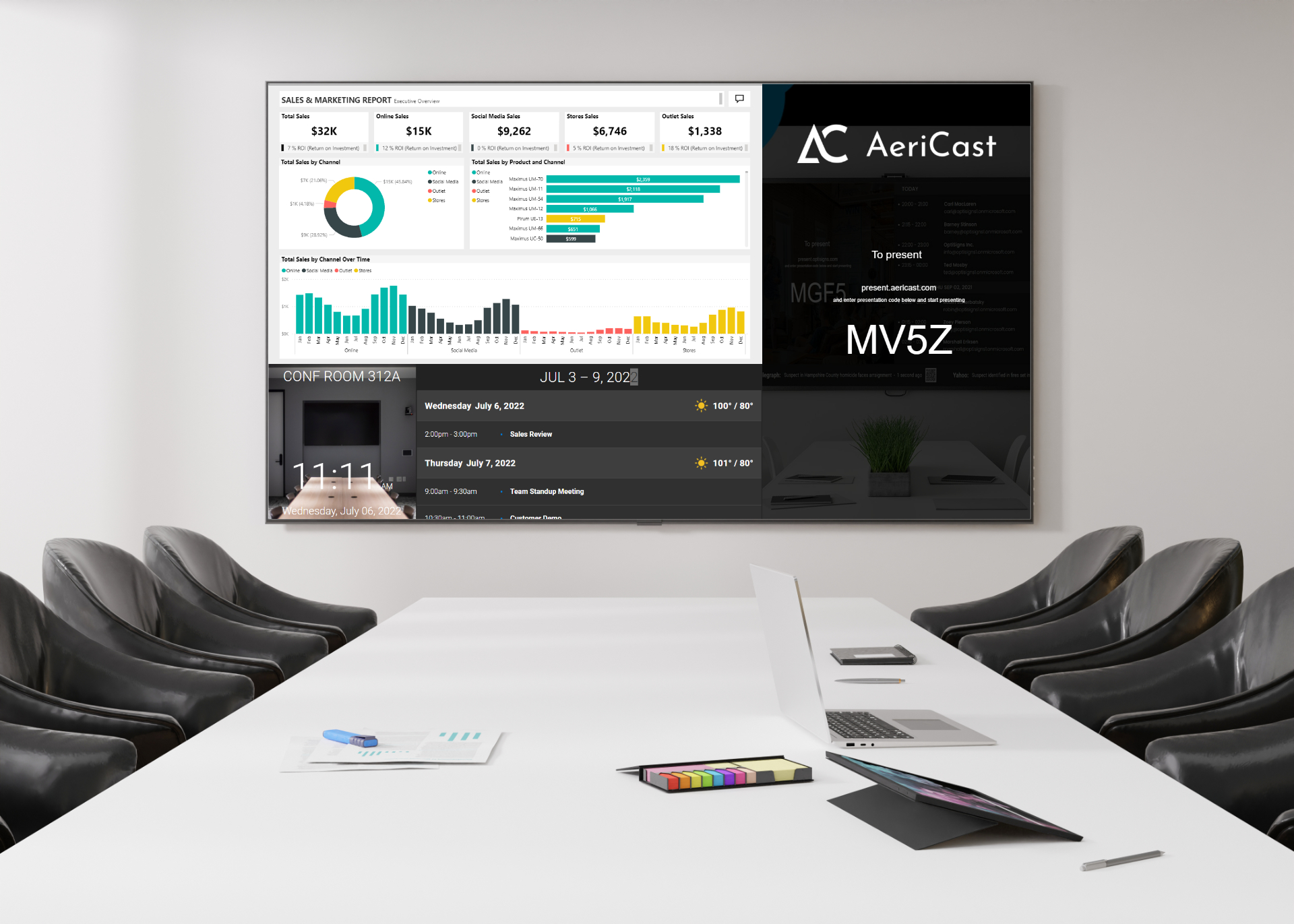 Here are the high level steps how to link your Power BI Dashboards in AeriCast:
Create a Power BI app in AeriCast
Copy & paste the URL of your Power BI dashboard/report in the app
Authorize AeriCast Power BI app to access the dashboard/report
Add the created app into a layout and assign the layout to your screen(s)
Step 1 - Create a Power BI App
Select App from the left navigation menu, click on "Add App" button at top right, and select the Power BI app as shown in the screenshot below.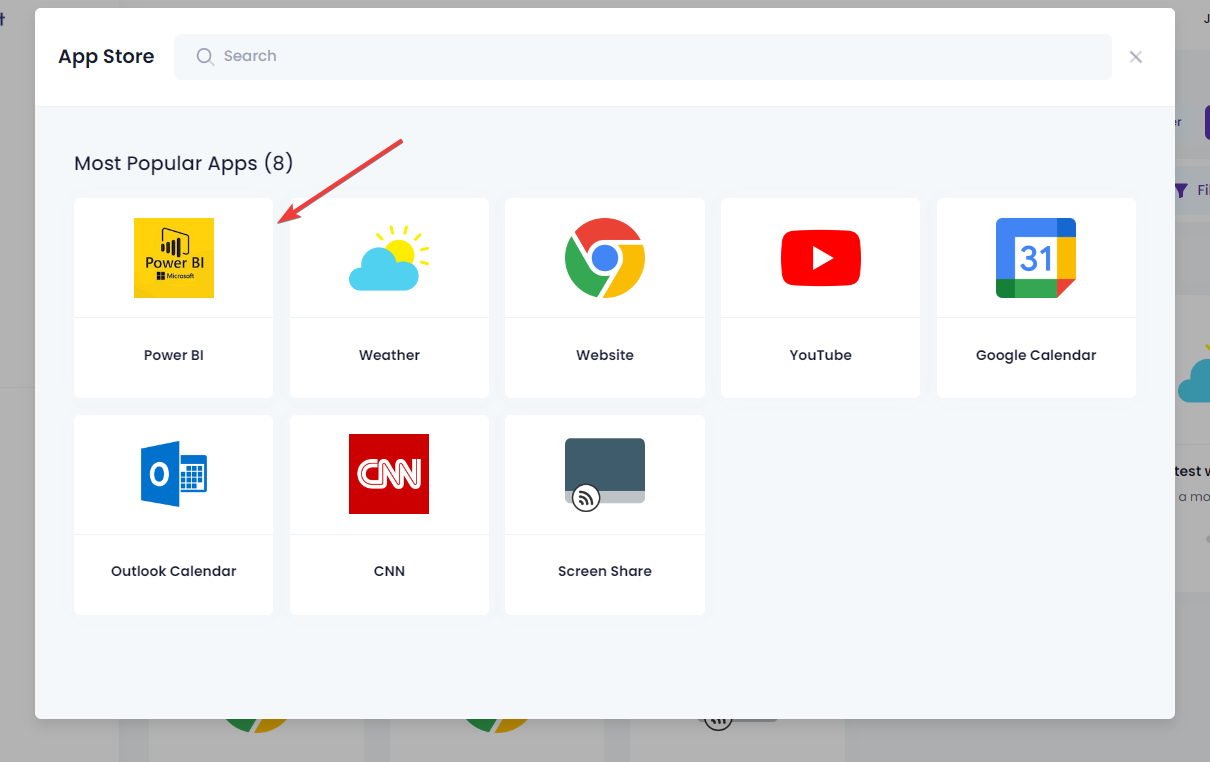 Step 2 - Configure the Power BI app
First you will need to login to your Microsoft Power PI page, find the dashboard/report that you want to display, copy the URL of the dashboard/report, and paste it to the URL field in the Power BI app configuration modal.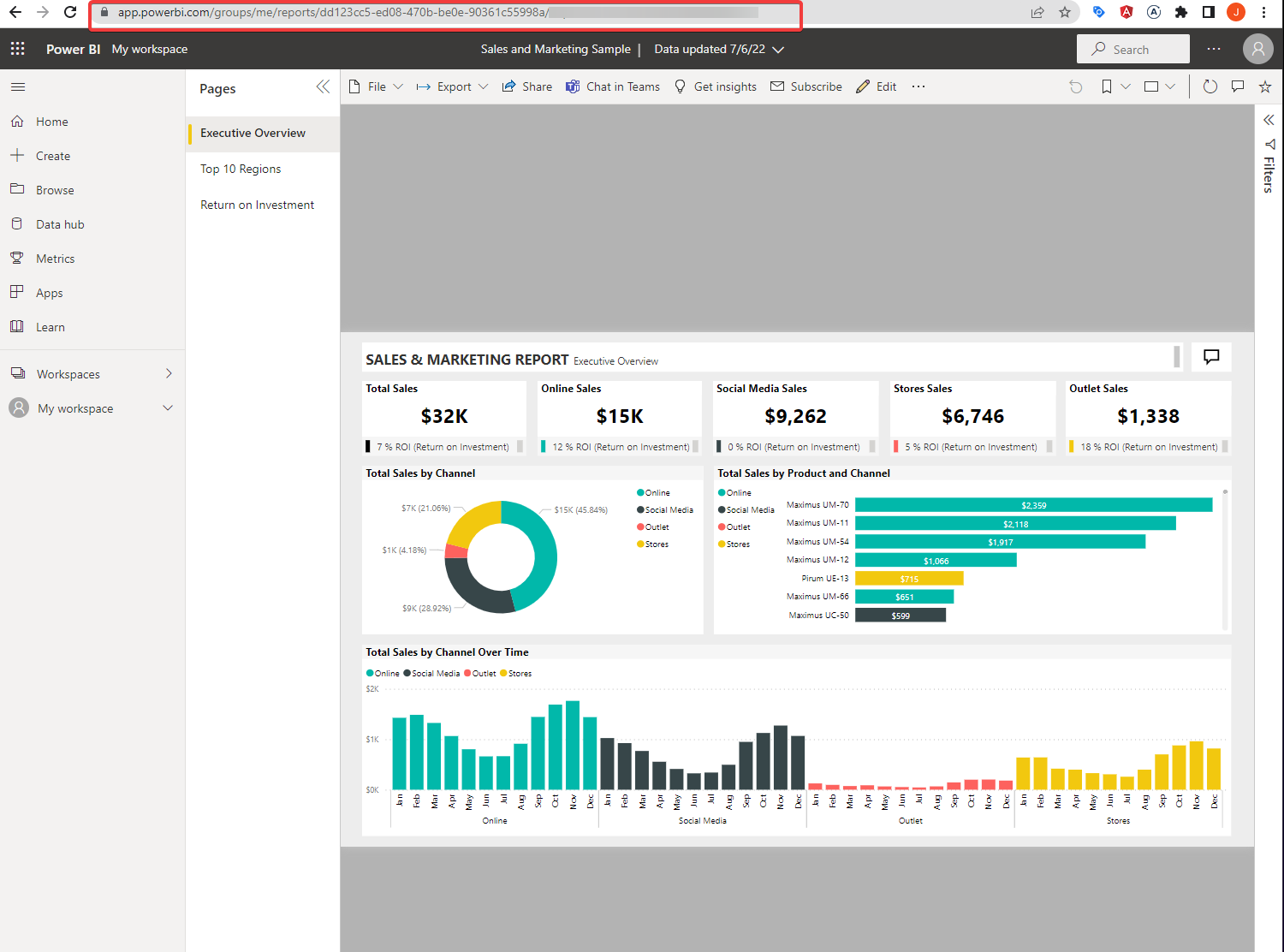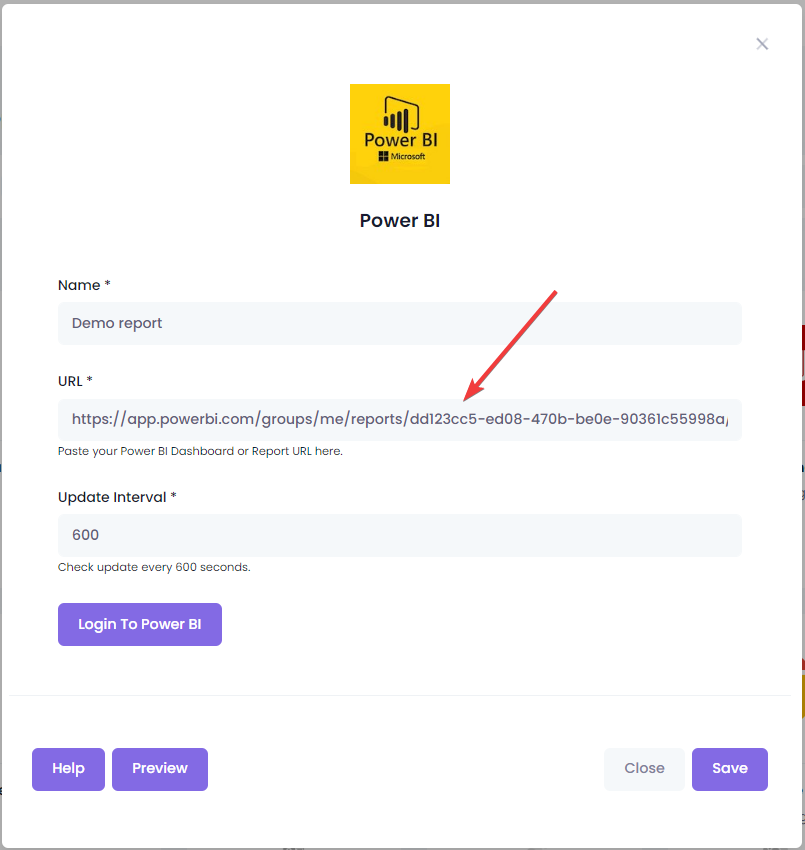 Name: Name of your Power BI app instance. (This will not be displayed on your screens.)

URL: URL to your dashboard/report

Update Interval: Select how often you want the app to refresh the Dashboard. (default: 600 seconds).

Login to Power BI

: authenticate via the pass-through to Microsoft's Power BI service to allow it to access your dashboard/report.
Step 3 - Authorize this app to access your dashboard/report
Give it a name and click the "Login to Power BI" button below to authorize this app to access the provided dashboard/report, and hit "Save". (You can hit the " Preview" button to verify if the dashboard/report can be retrieved successfully.)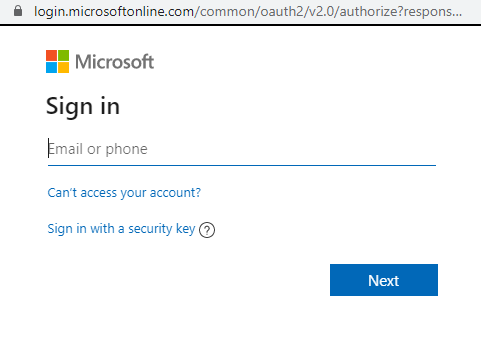 Step 4 - Assign this Power BI app to a layout
Open or create a new layout by going to the "Layout" from the left navigation menu. Then click on the "Apps" in the editor and select the Power BI app you just created to add the app to the layout. Adjust its size and position in the layout and save the layout. Then you can assign this layout to the desired screen(s) by editing your existing device (screen) in the Device list.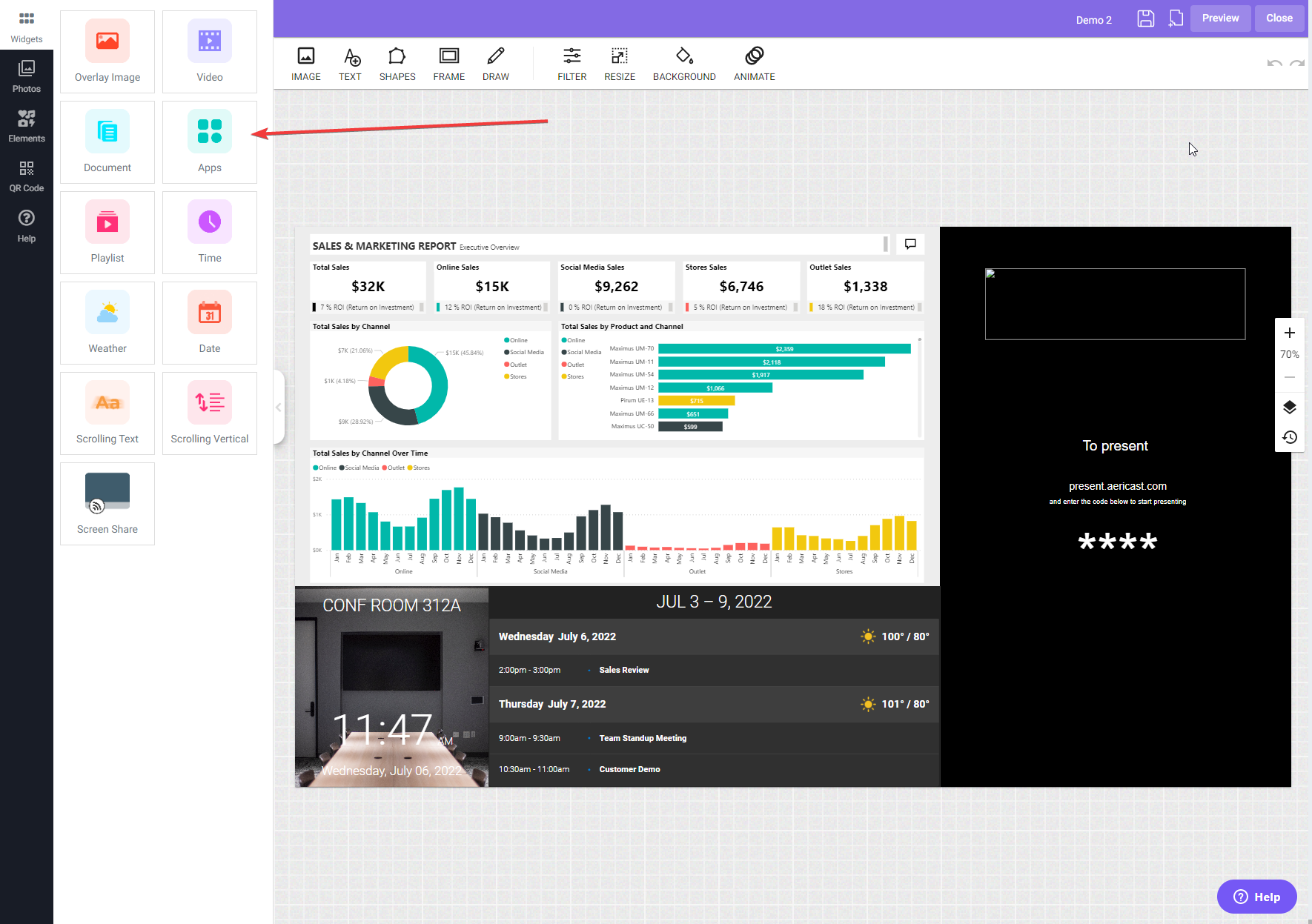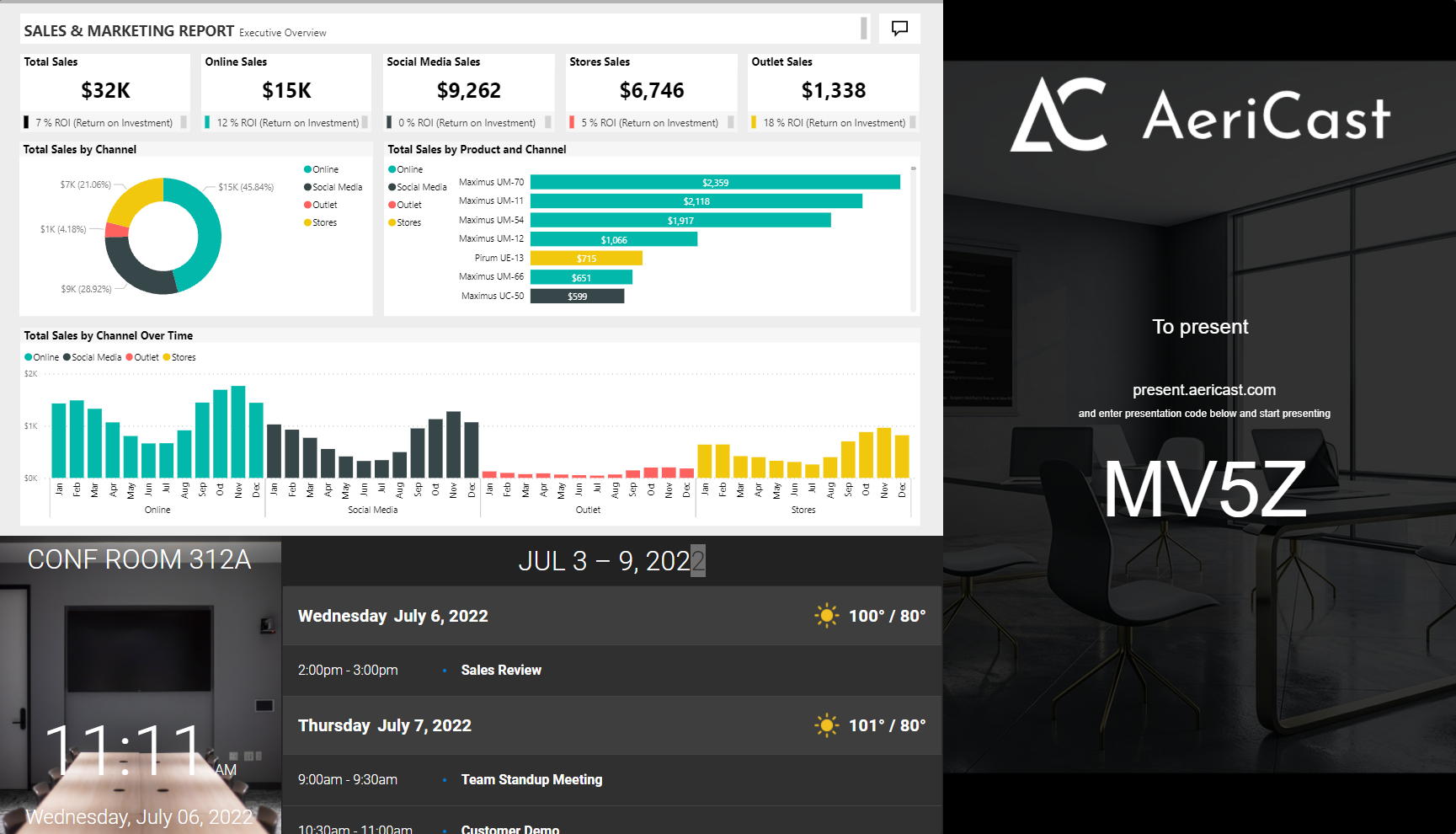 That's it! You now have your Power BI dashboard displayed in your screens to communicate the critical information while these screens are not being used. Don't forget to contact AeriCast support team at support@aericast.com if you have any questions.
0
0
Was this article helpful?
0 out of 0 found this helpful