You can use the AeriCast to present your screen. If there is no one presenting or using it, you can turn your conference room's screen into a Digital Sign like a meeting room schedule, internal communication, KPI report, or notification board.
Here are some use cases will like when your conference room's screen isn't used.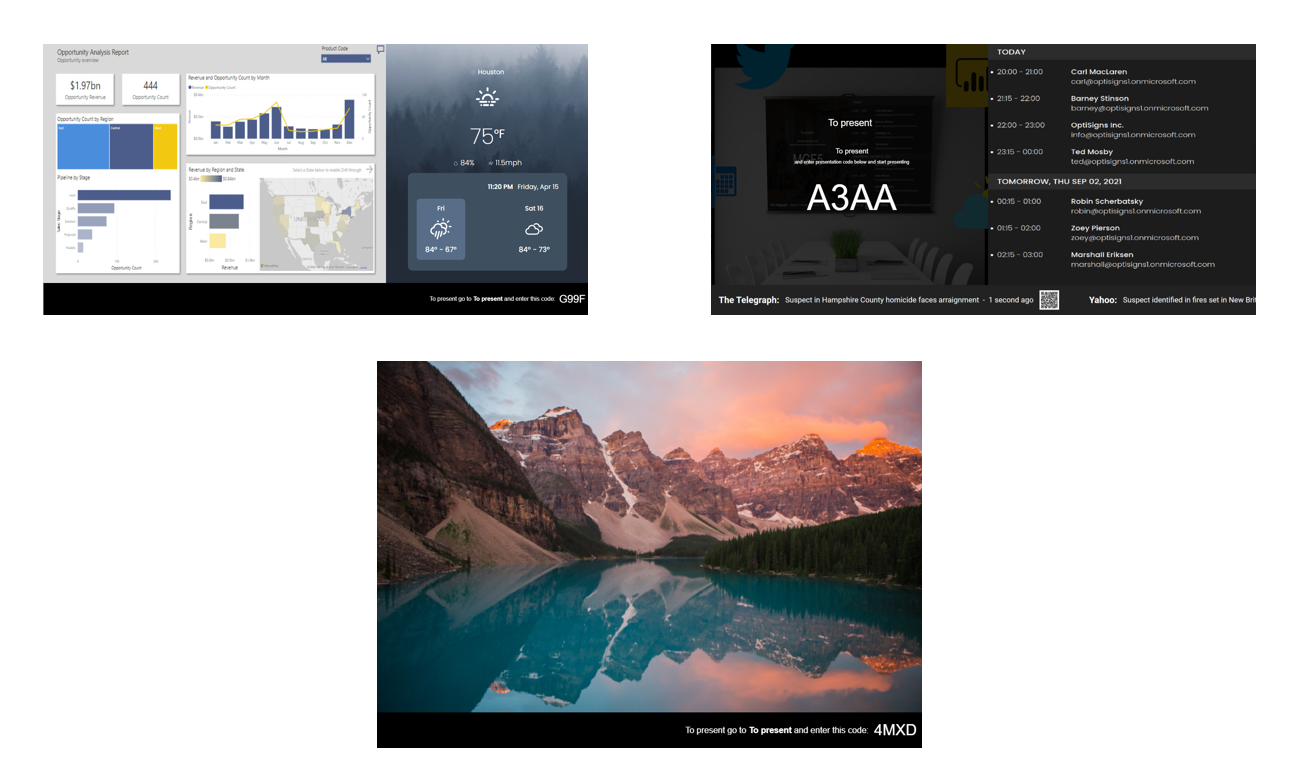 First, you will need to have your screens set up and paired. For more information on how to do that, click here.
You can assign your customized layout for your screen. When you stop presenting it, it will go back to your layout contents. If you haven't created the layout, you can click here.
When you stop presenting your screen, you can click the "Stop" or "Exit" button.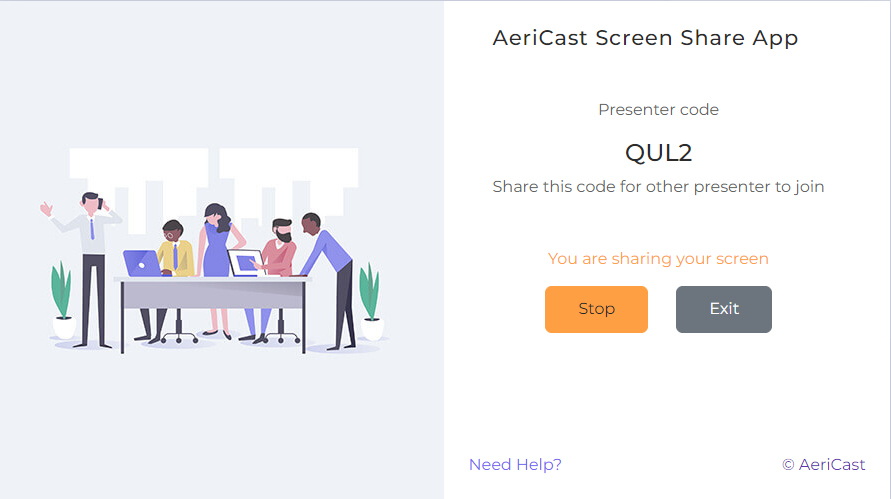 Then your screen will back to Digital Signs.
If you have feedback on how to make the how-to guides better, please let us know at: support@aericast.com or just submit a ticket here.
0
0
Was this article helpful?
0 out of 0 found this helpful