This article will guide you through how to create layout.
Let's jump in and get started:
1. Go to Layout tab, click "+ Add Layout"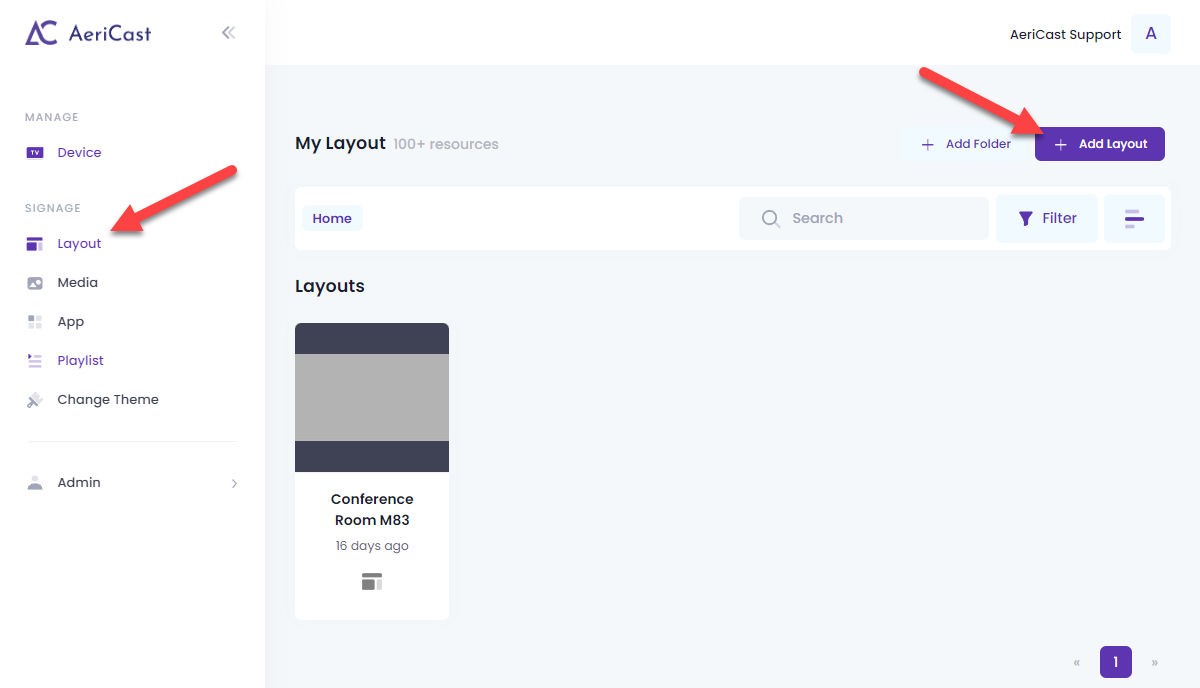 You can name your layout and save your laylot.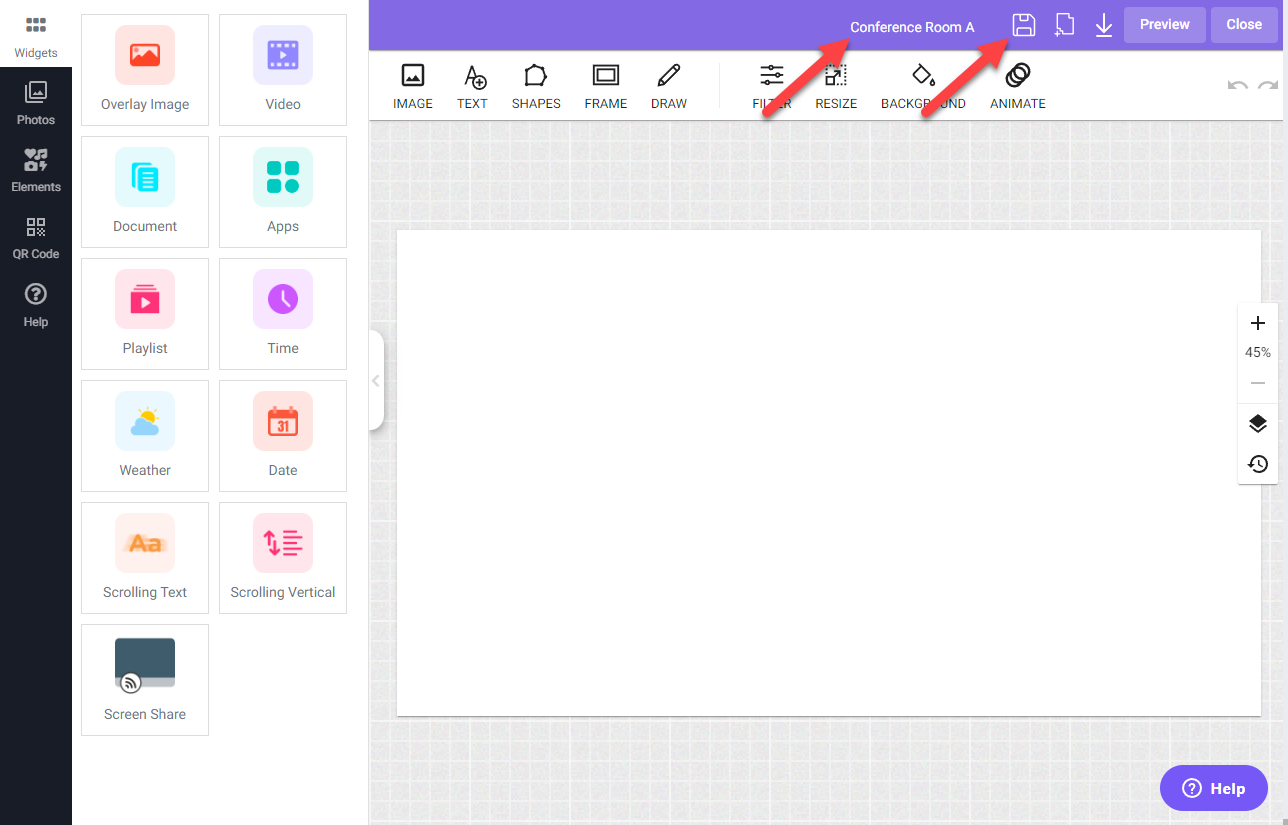 You can add your images, videos, document, apps, playlist, time, weather, date, scrolling text, scrolling vertical, and scree share app to your layout design.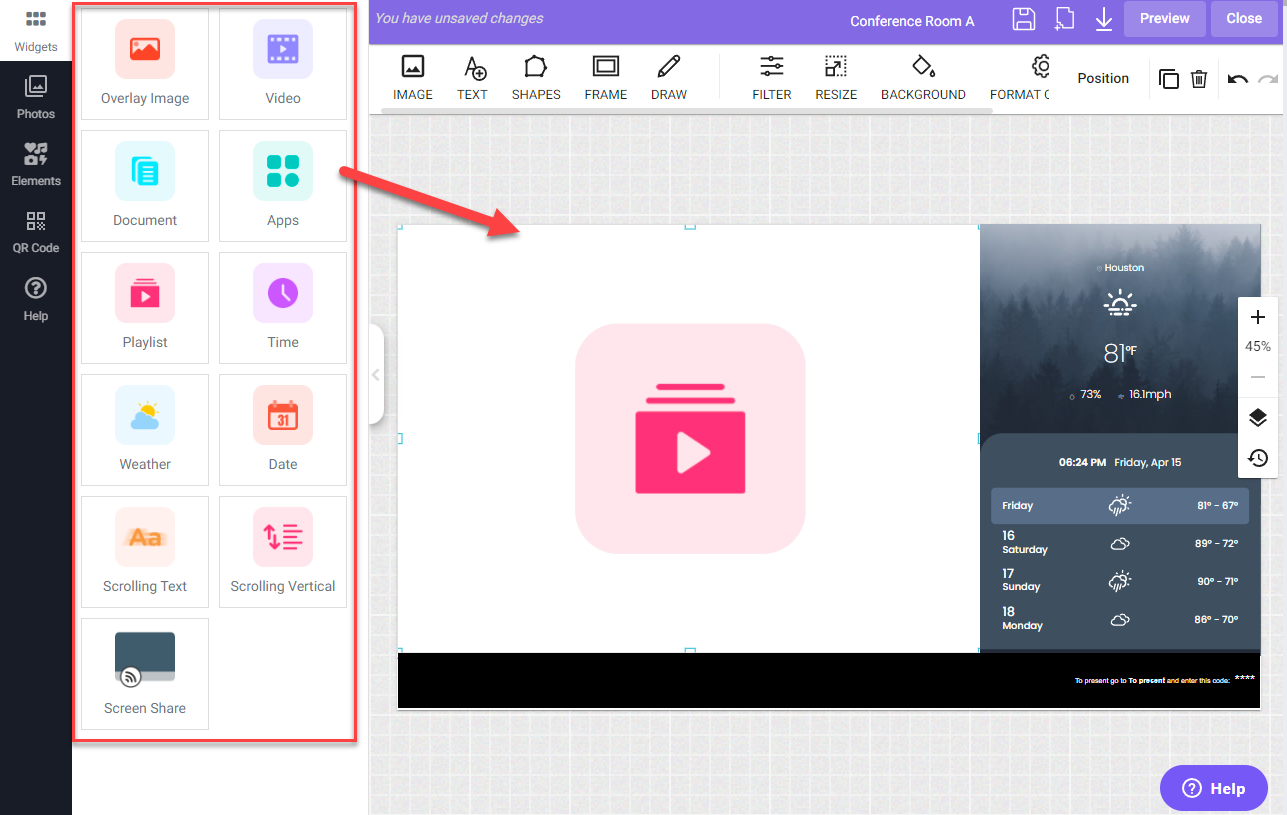 Adding Stock Photo to your layout
Click on the "Photo" button on the left-hand side menu to open Stock Photo section.
You can search for photo and click to add it to your design.
Stock Photo is powered by Unsplash with 1.5M and growing number of photos.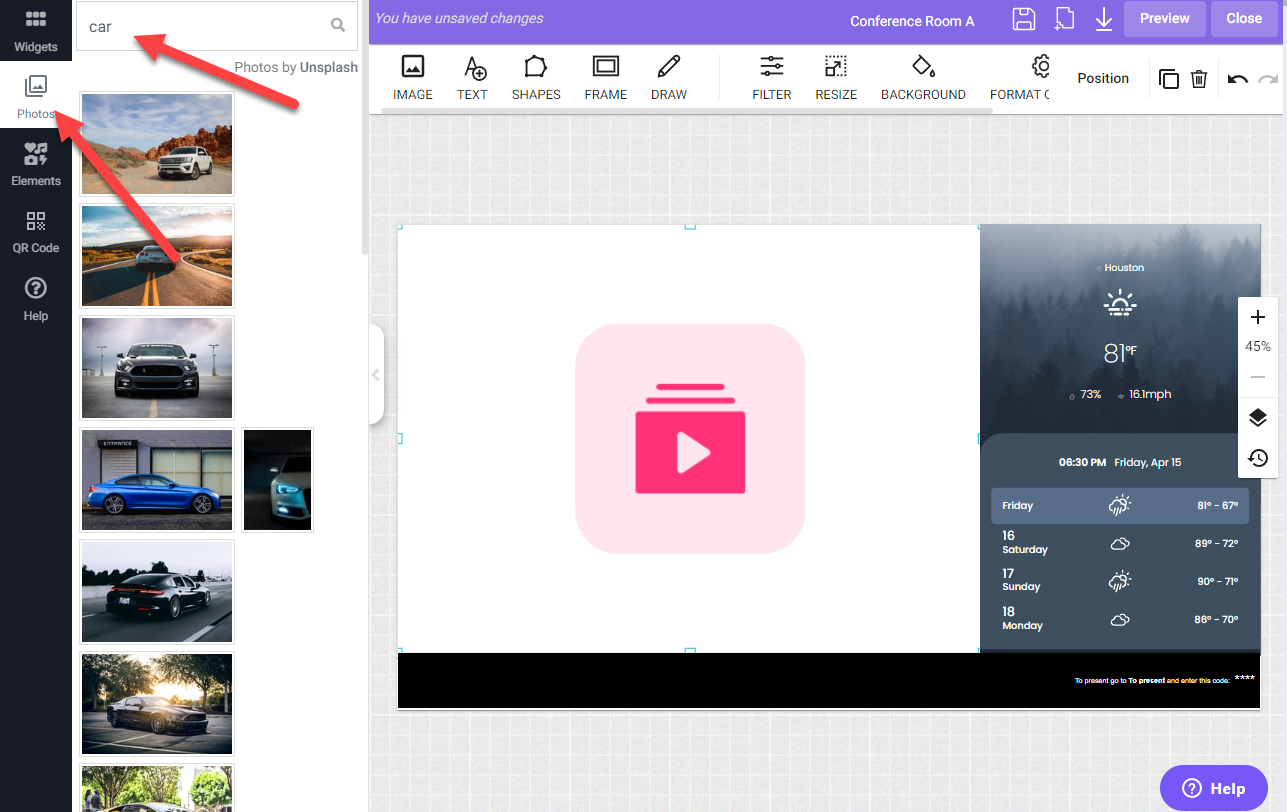 Adding icon/elements to your design
You can add icons, elements to your designs by clicking the "Element" button on the left hand side menu.
There are 1000+ well designed icons to browse, search and choose from.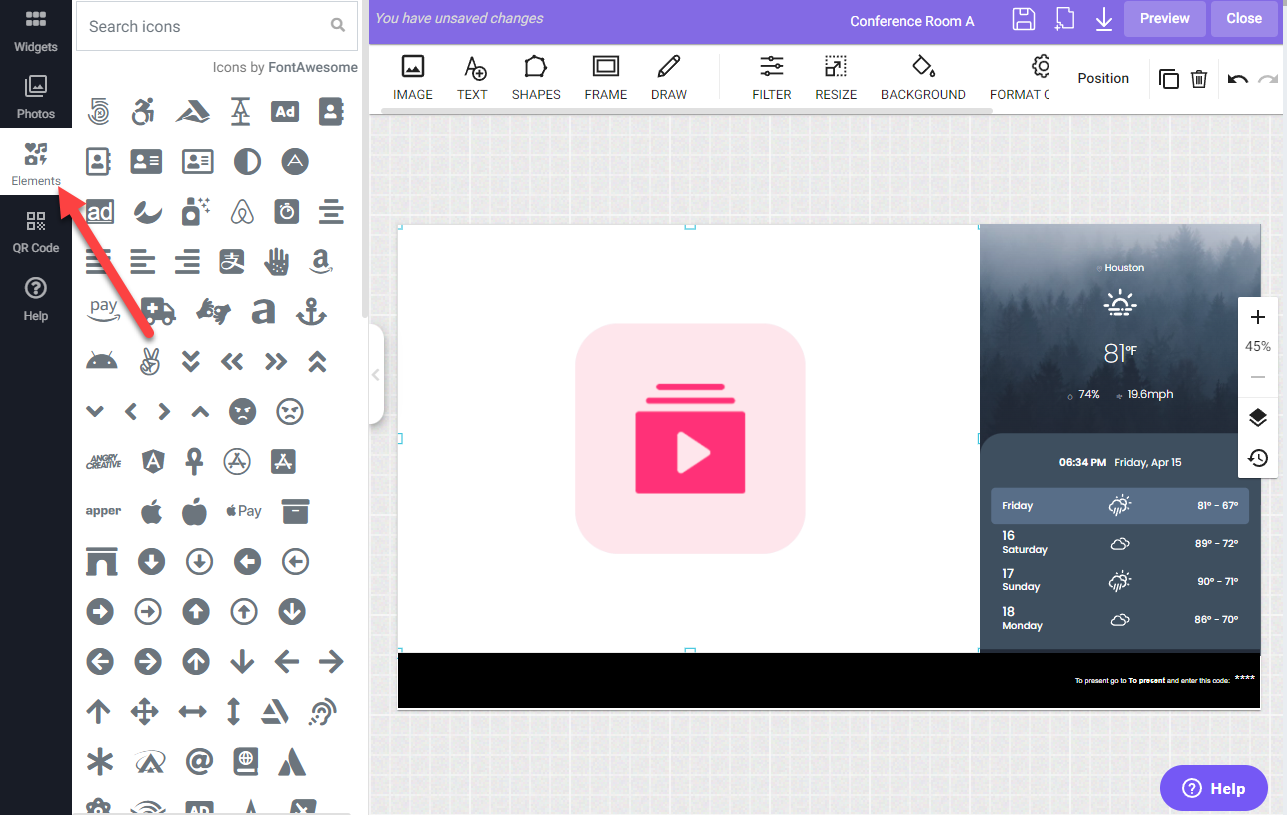 Click on any icon to add it into your design.
You then can further edit its size, color, opacity, etc. by clicking on the icon once it's in your designs canvas.
----
Adding QR Code to your sign:
QR Code is a great way to get more value out of your signs.
You can create QR code for variety type of actions, here are some good examples to go with Digital Signs:
Open your website URL
Call a phone number
Send an SMS Text message, you can even pre-fill some information
Take user to App Store to download an app (it will auto detect Android or iPhone and take user to the appropriate places)
Take user to follow your Facebook, Instagram, or other social media pages
Let user connect to your Wifi
and more ...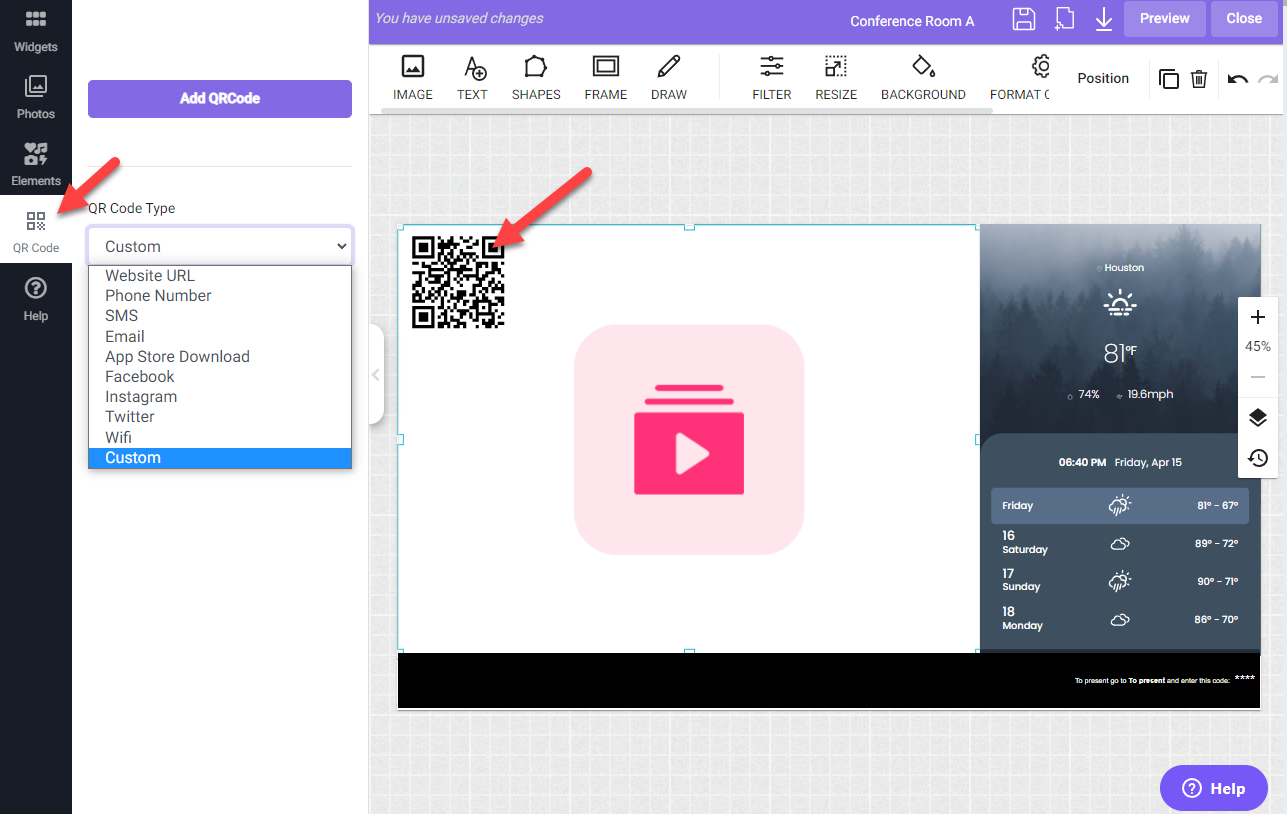 That's all!
Congratulation! You have created your Layout.
You can change the wall any time by click on it in the Layout tab.
You can assign the newly created layout to your screen by going to Screens, click Edit screens and assign the layout to screens that you want.
If you have feedback on how to make the how-to guides better, please let us know at: support@aericast.com or just submit a ticket here.
0
0
Was this article helpful?
0 out of 0 found this helpful