Introduction
This article will walk you through how to create and using Playlist with AeriCast.
You can add any content to Playlist: image, video, web link, apps.
You can mixed and match in any order, duration.
We'll cover: creating, editing, copy/duplicate, delete playlists.
Creating a Playlist
To create a Playlist, go to Playlist tab on the navigation sidebar.
Go to Playlist Tab: Click + Add Playlist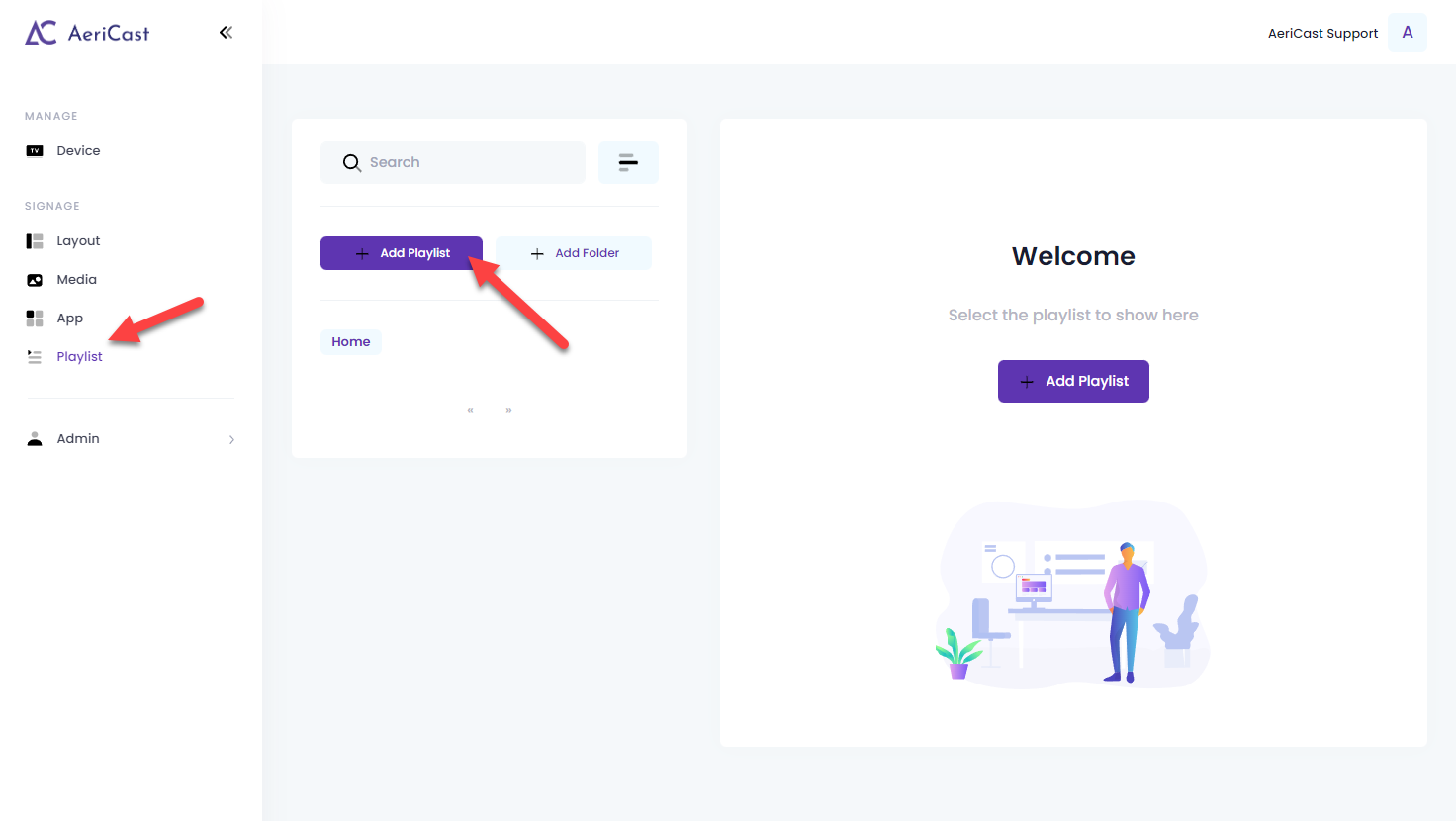 Give it a Name,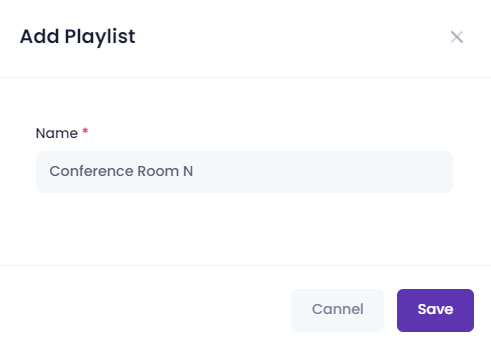 then click + Content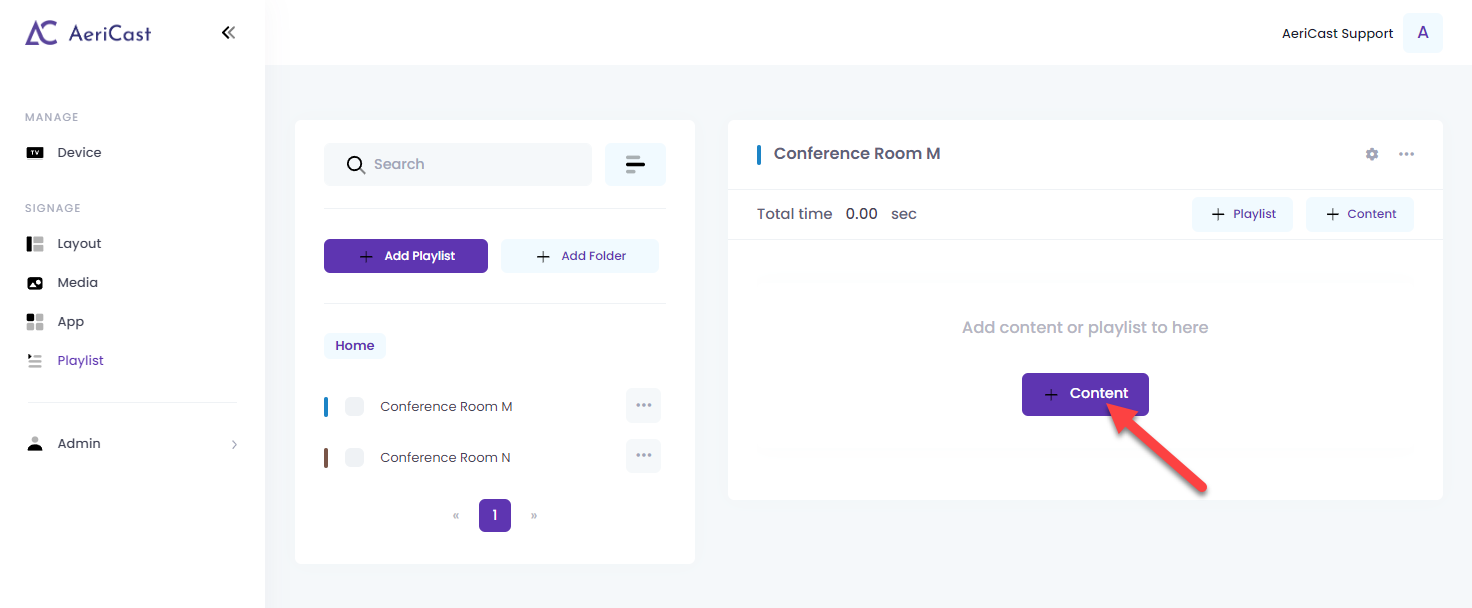 Select your content for your playlist, then click Add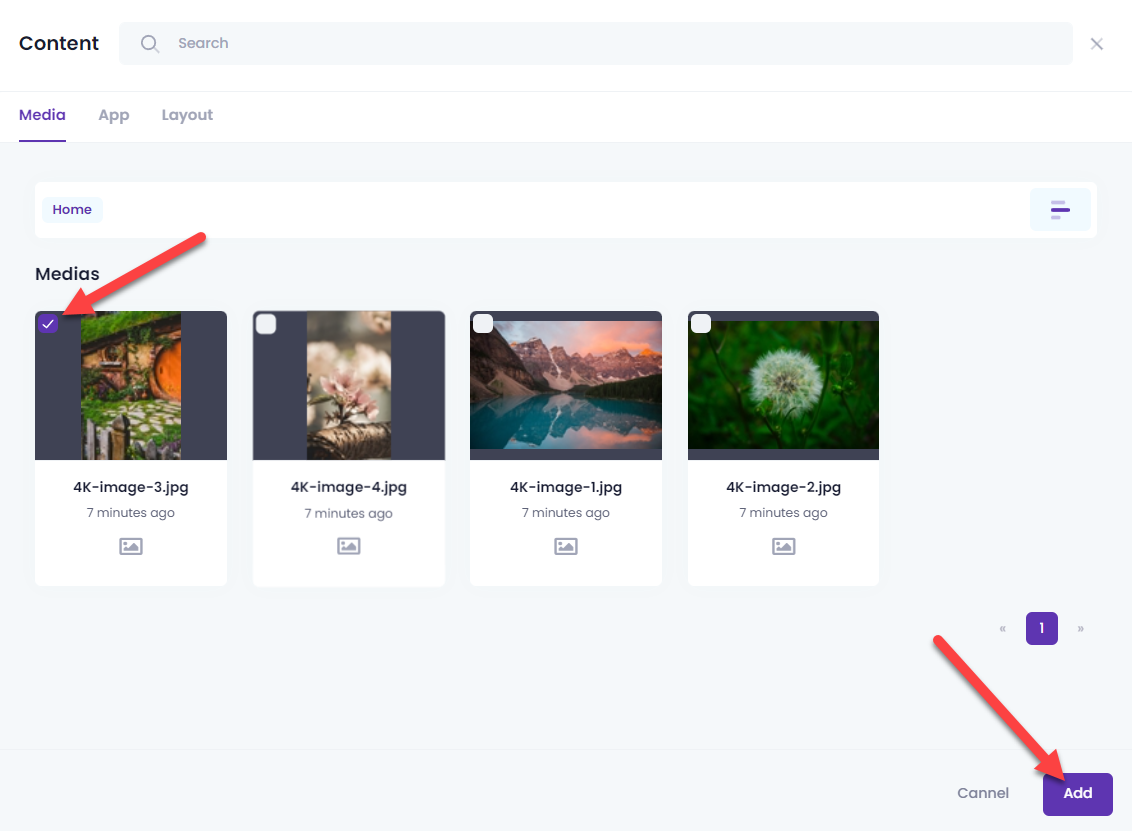 When you're done, it should look something like below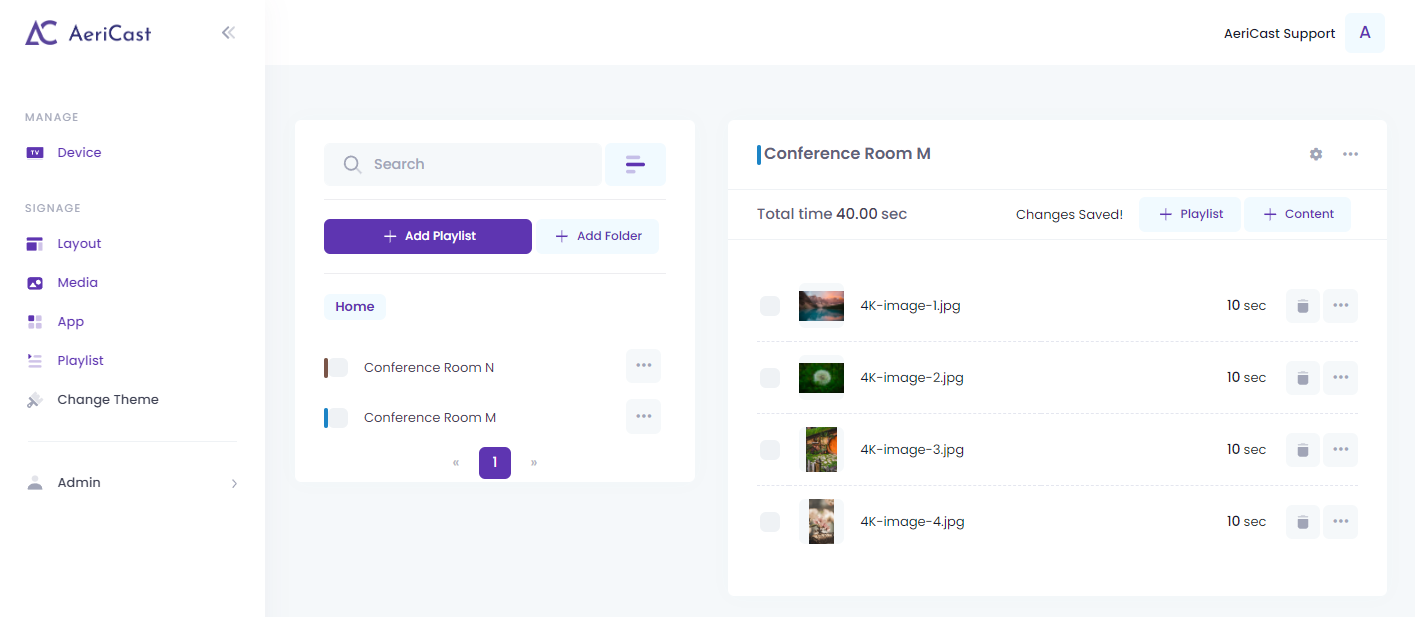 Other Options in Playlists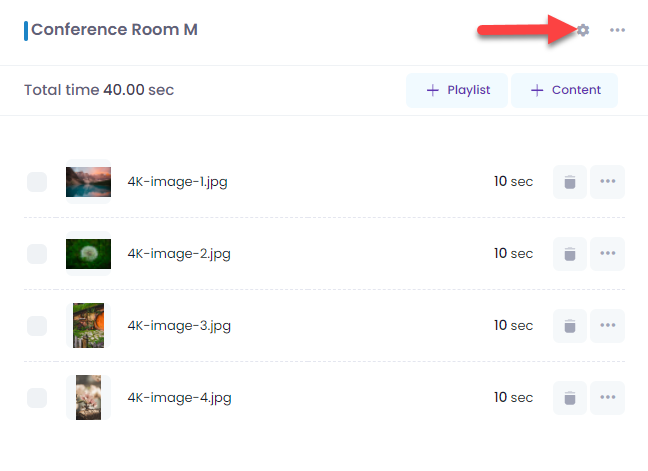 You can set Playlist to Stretch the Images, Documents, and Video in the Playlist's option.
You can also set it to play in Shuffle You can also set the transition for your playlist.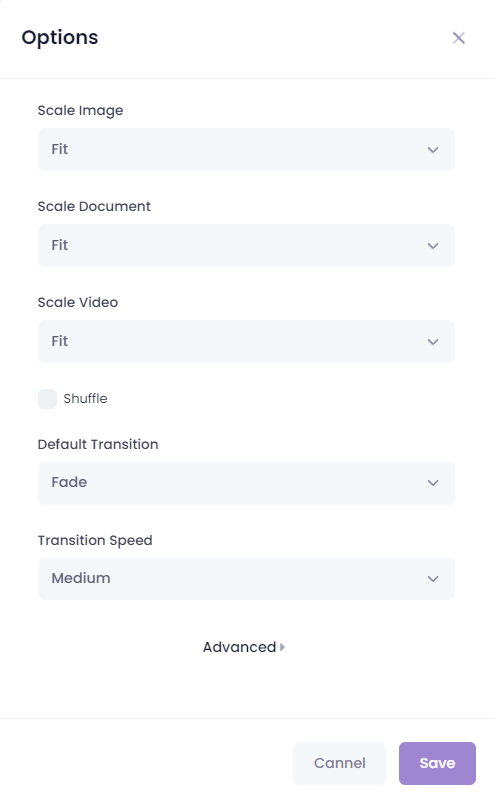 You can set the max duration of your playlist.

You can also set the Playlist's Color. This will be used for easy organizing your playlist.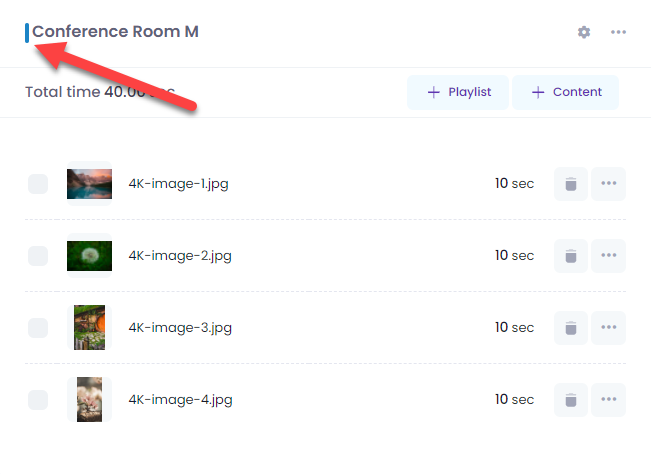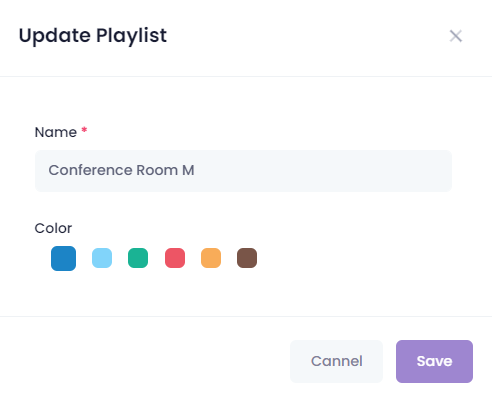 Editing a Playlist
To edit a playlist, simply click on the playlist.
You can change any attribute, add, remove items, changing items orders and the content on your screens will update automatically.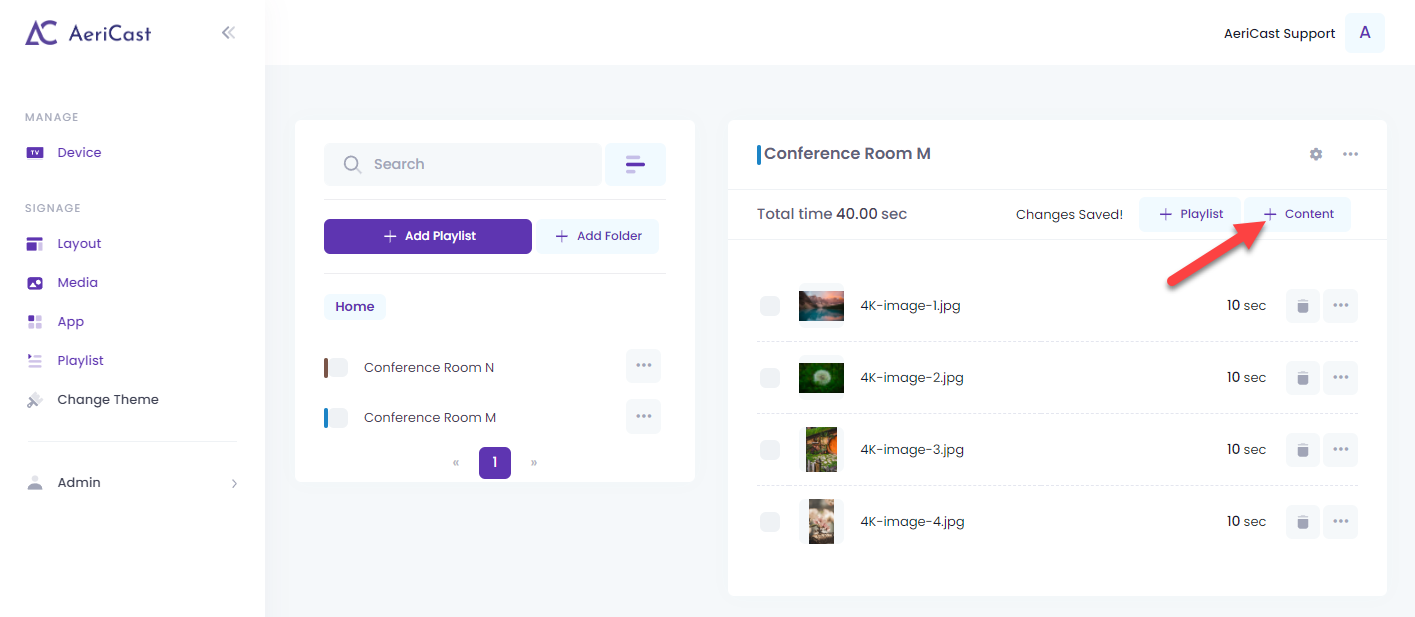 You can click on the number of duration like below to change the duration of the item on the playlist.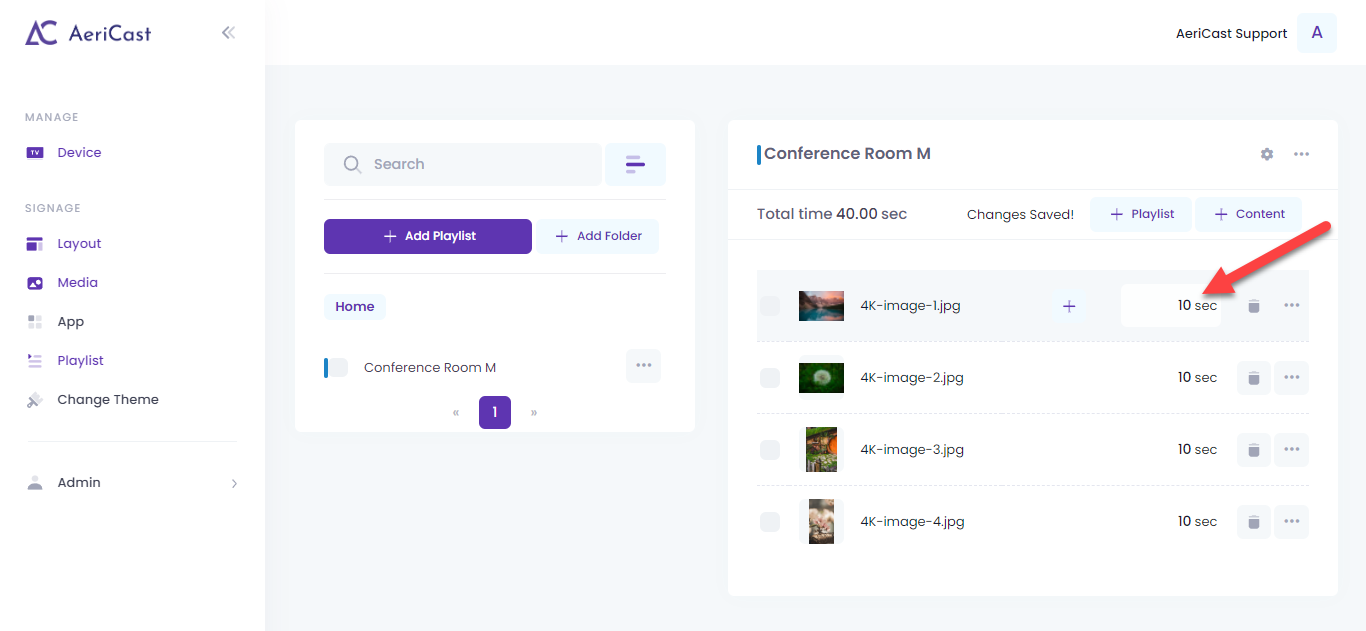 Copy/Duplicate a playlist
You can copy or duplicate the playlist by clicking the Duplicate Playlist button.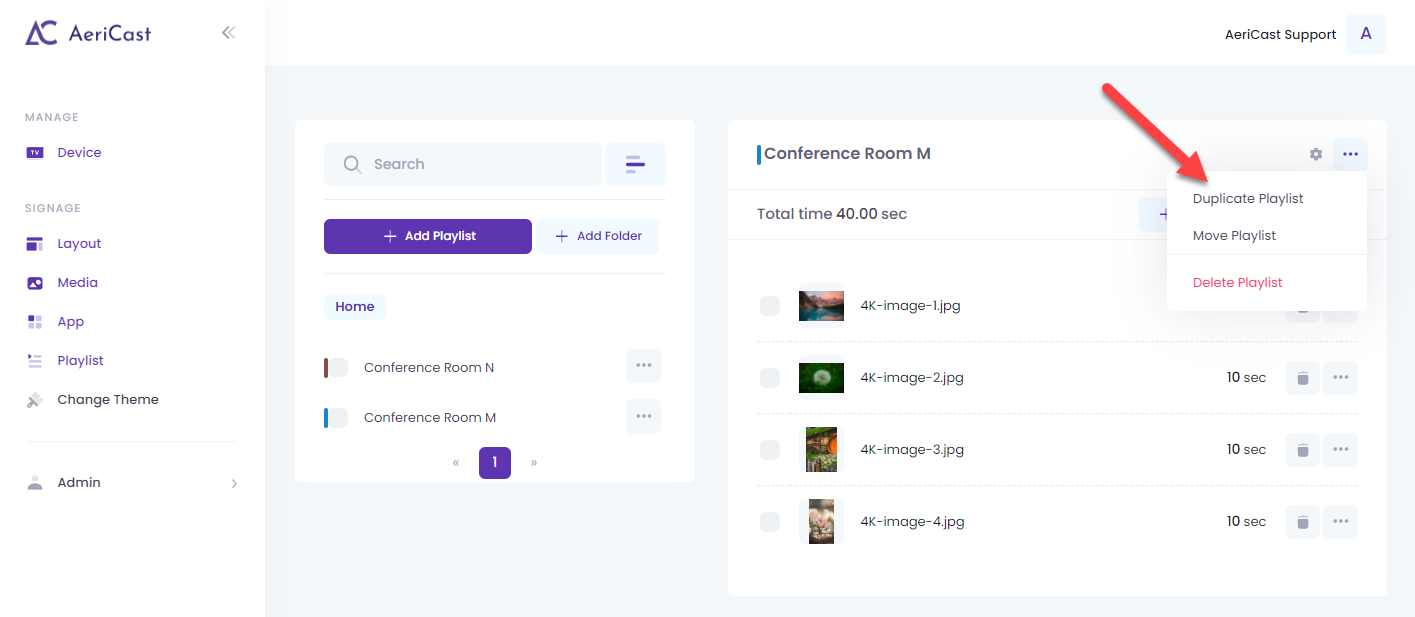 This will create an exact copy of the playlist on your list.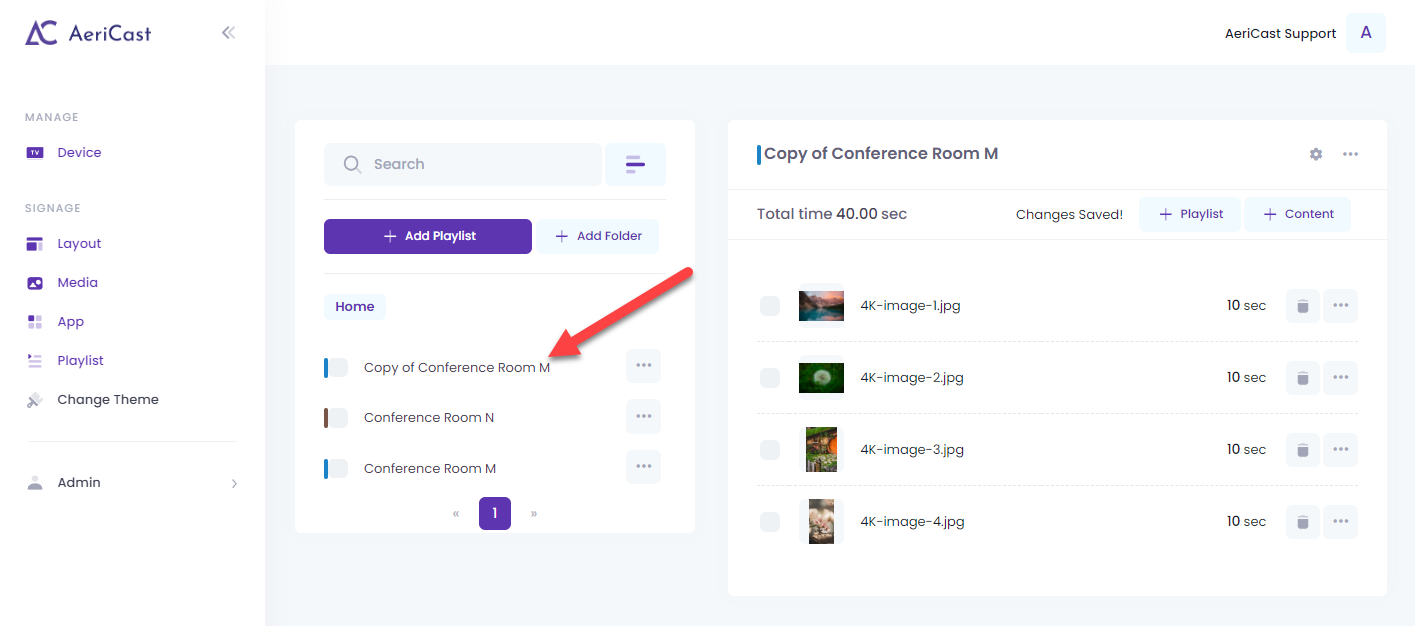 Move a Playlist
You can move a playlist to a folder by clicking the Move Playlist button.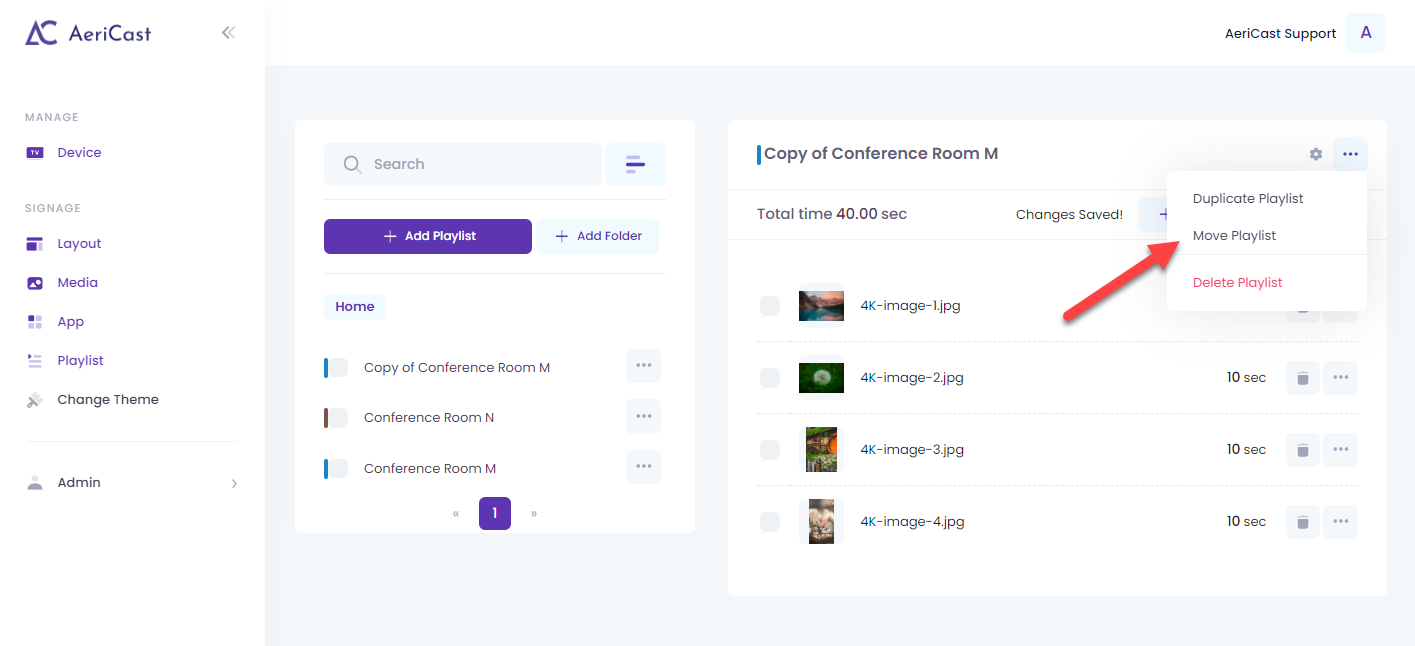 Then select the folder where you want to move to.
Delete a Playlist
You can delete a playlist by clicking the Delete Playlist button.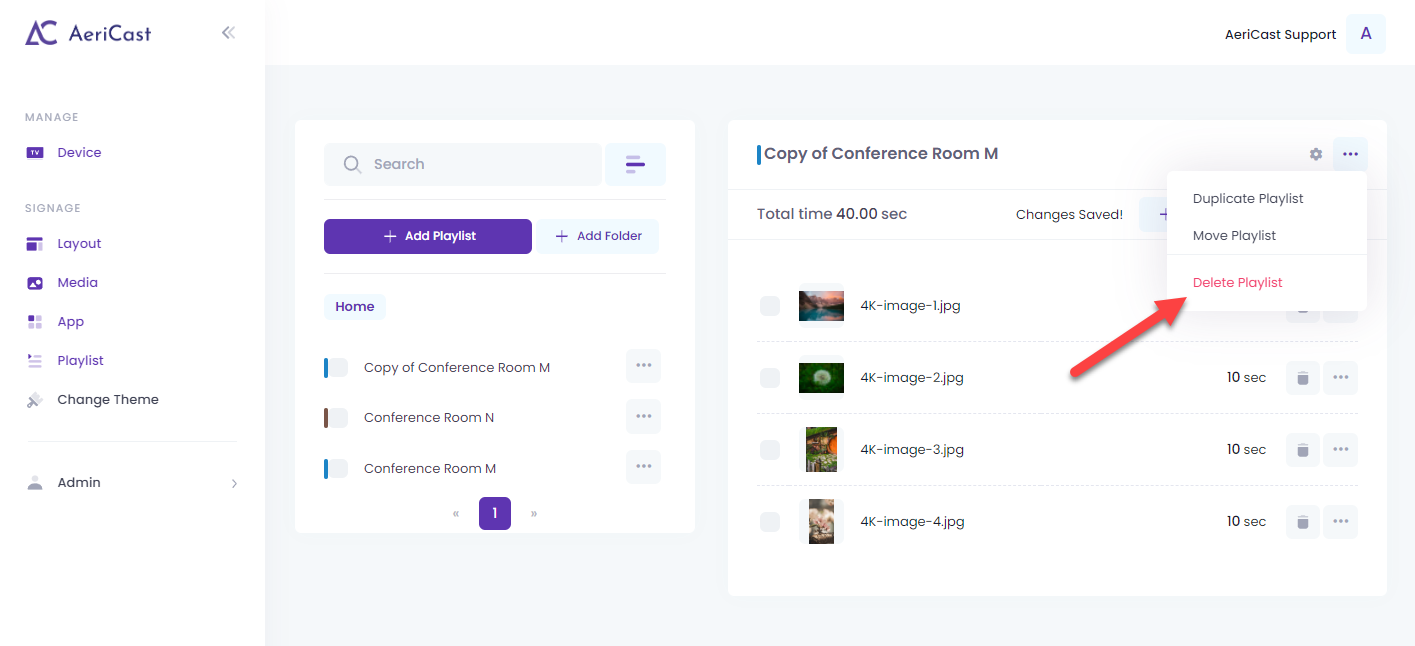 And confirm the Delete button.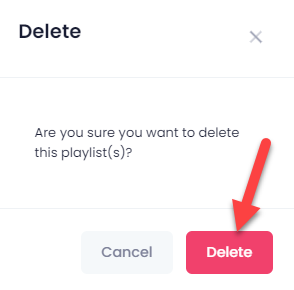 0
0
Was this article helpful?
0 out of 0 found this helpful