The 4 digit Presenter Code is needed when pairing an AeriCast device to your account in app.aericast.com or presenting from your laptop/mobile device to the screen.
To get the Presenter Code, please download and install the AeriCast Receiver on your device connected to the screen. The device can be a Windows, Mac, Linux, Android machine or simply a Amazon FireTV Stick 4K. Once AeriCast Receiver is installed and launched, the 4 digit Presenter Code will be displayed as shown in the screenshot below.
Notes: don't worry if you don't have a device ready and still want to experience the AeriCast Wireless Presentation solution. Simply go to our Simulated Screen page and follow the instructions to wirelessly present your laptop content to the simulated screen.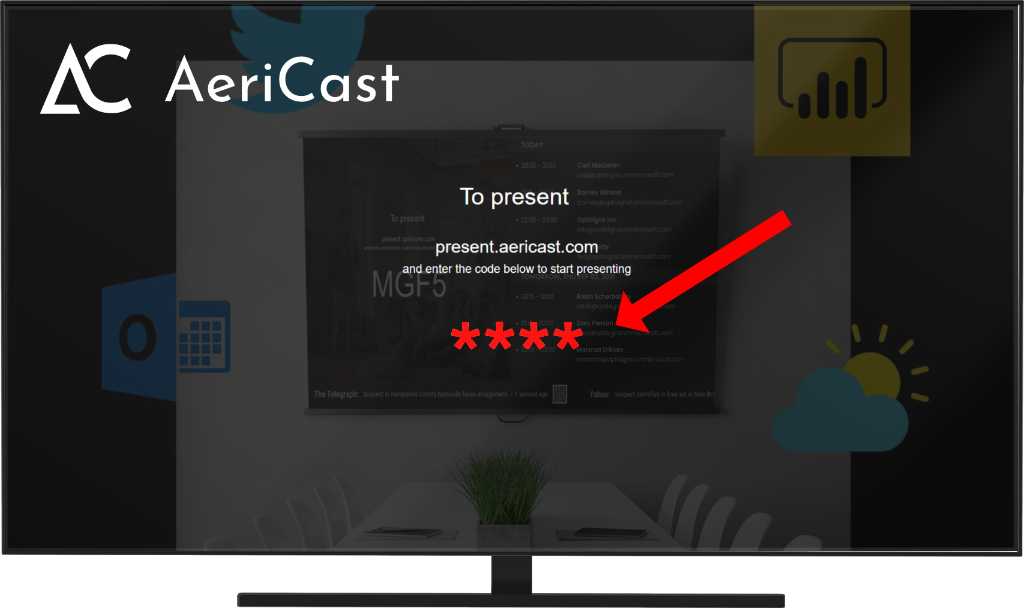 After getting the Presenter Code from the screen, you can then:
Pair the device to your account
Input the code you saw from the screen when adding the device.

Present from your laptop by going to preesent.aericast.com
Input the code you saw from the screen and continue to present your laptop content to the screen.

Have more questions? Please don't hesitate to send us an email at support@aericast.com.
Related Articles:
0
0
Was this article helpful?
0 out of 0 found this helpful