Follow the steps below to get started by adding your screen(device) and casting your PC/Mac content to the screen.
Step 1: Download the Receiver app
Go to the download page and download the AeriCast Receiver app based on the type of your device connected to the screen.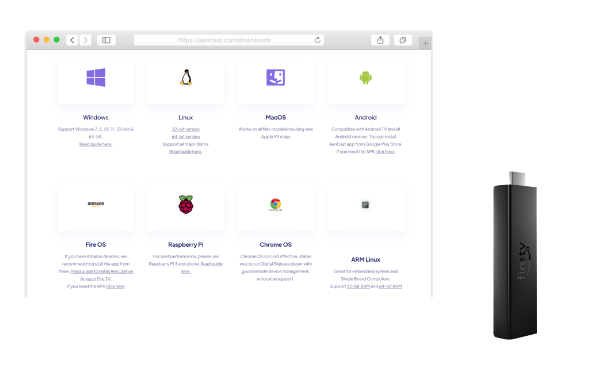 Step 2: Pair the device
Login to app.aericast.com, select Device in the left menu, and click on + Add Device button. Input the device code displayed in the Receiver app on the screen and provide the basic info to complete the pairing process.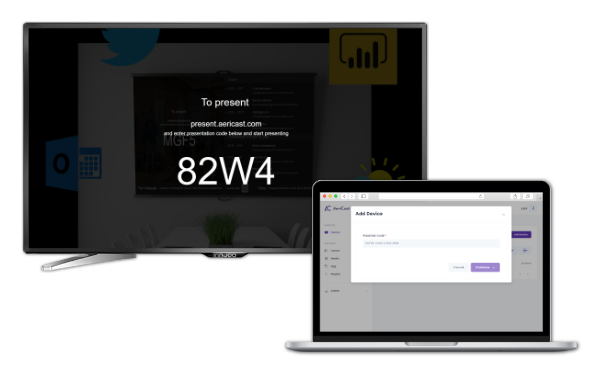 Step 3: Present your content
From your PC/Mac, go to present.aericast.com in your browser and simply type the code displayed on the screen to cast your content to the screen.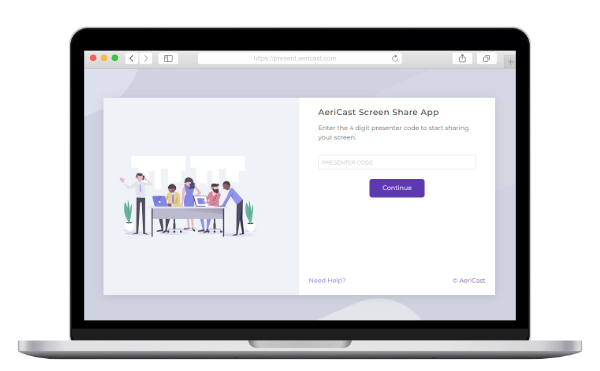 0
0
Was this article helpful?
0 out of 0 found this helpful