This article will show you how to present or start meetings by quickly selecting a device you have access to in the Present site without the need of typing the 4 digit presenter code.
This feature is limited to the users with AeriCast login account and the have access to the desired AeriCast devices.
Step 1: Go to https://peresent.aericast.com, and login with your AeriCast credential by clicking on the Login button at the bottom of the left navigation menu.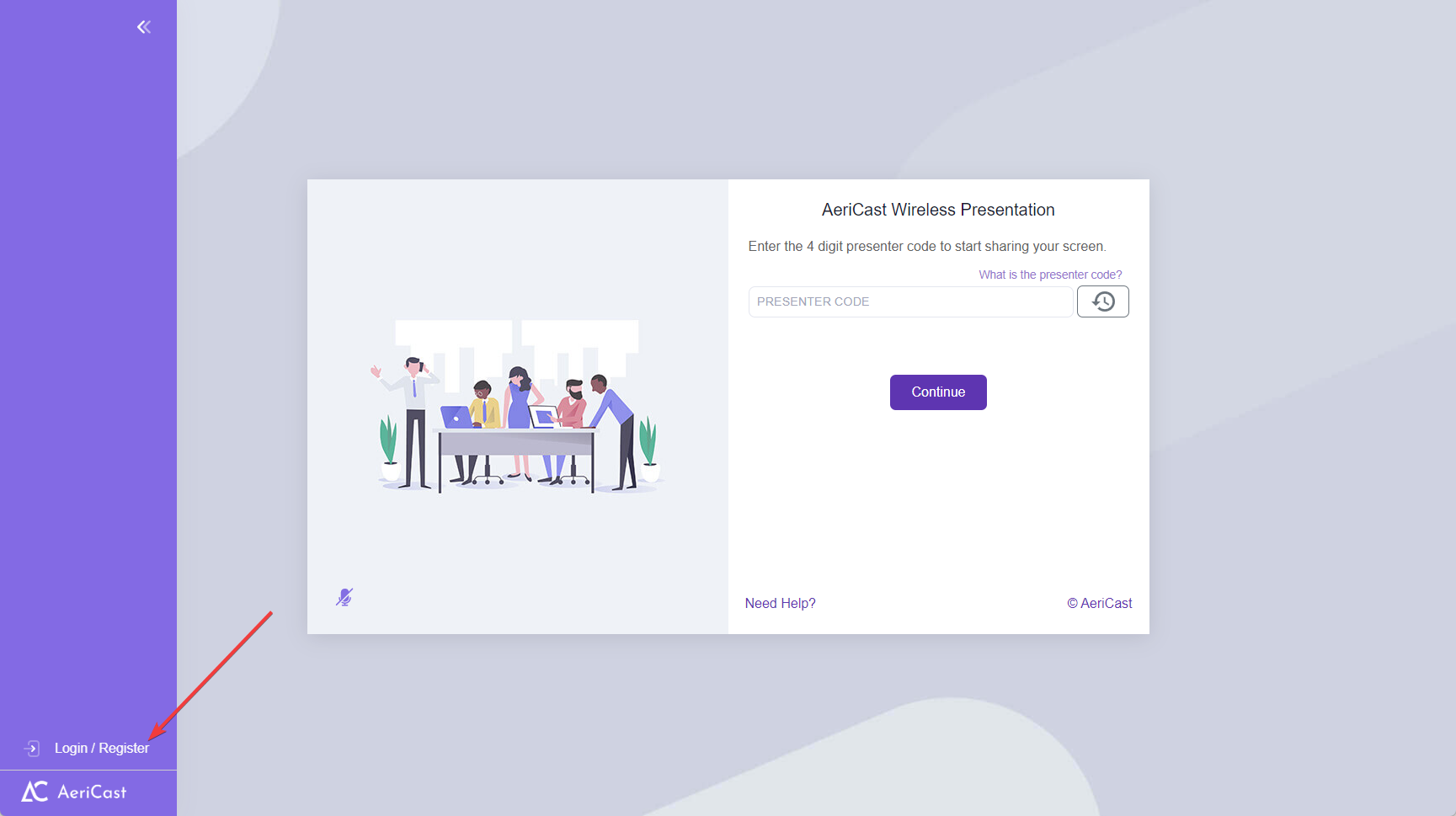 Step 2: Once login, you will be able to see the "Devices" option in the left menu, and it will display the most recent devices you have used lately along with all the devices you have access to.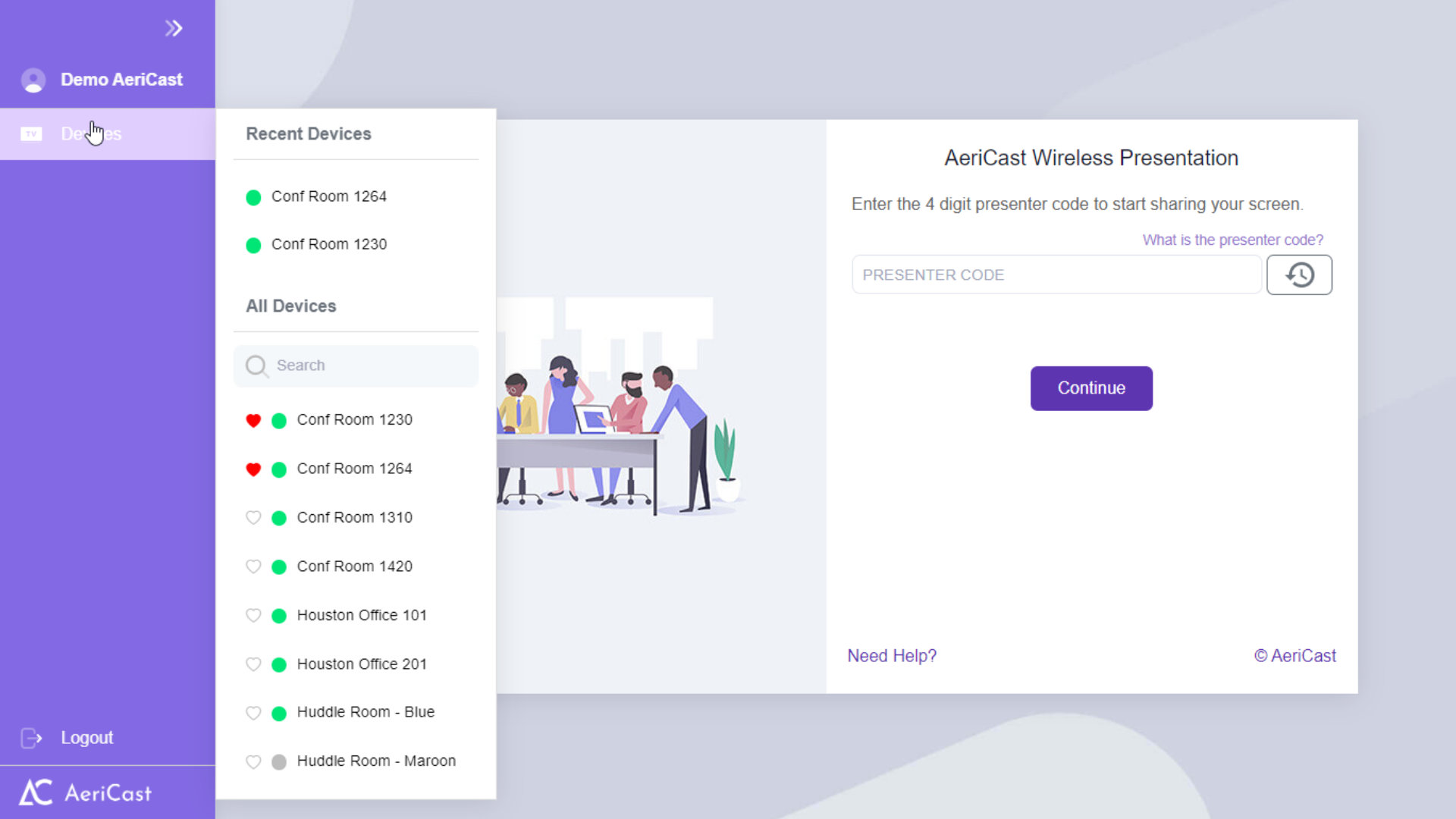 Step 3: After select the device, you can continue to present your screen by clicking on the Present button.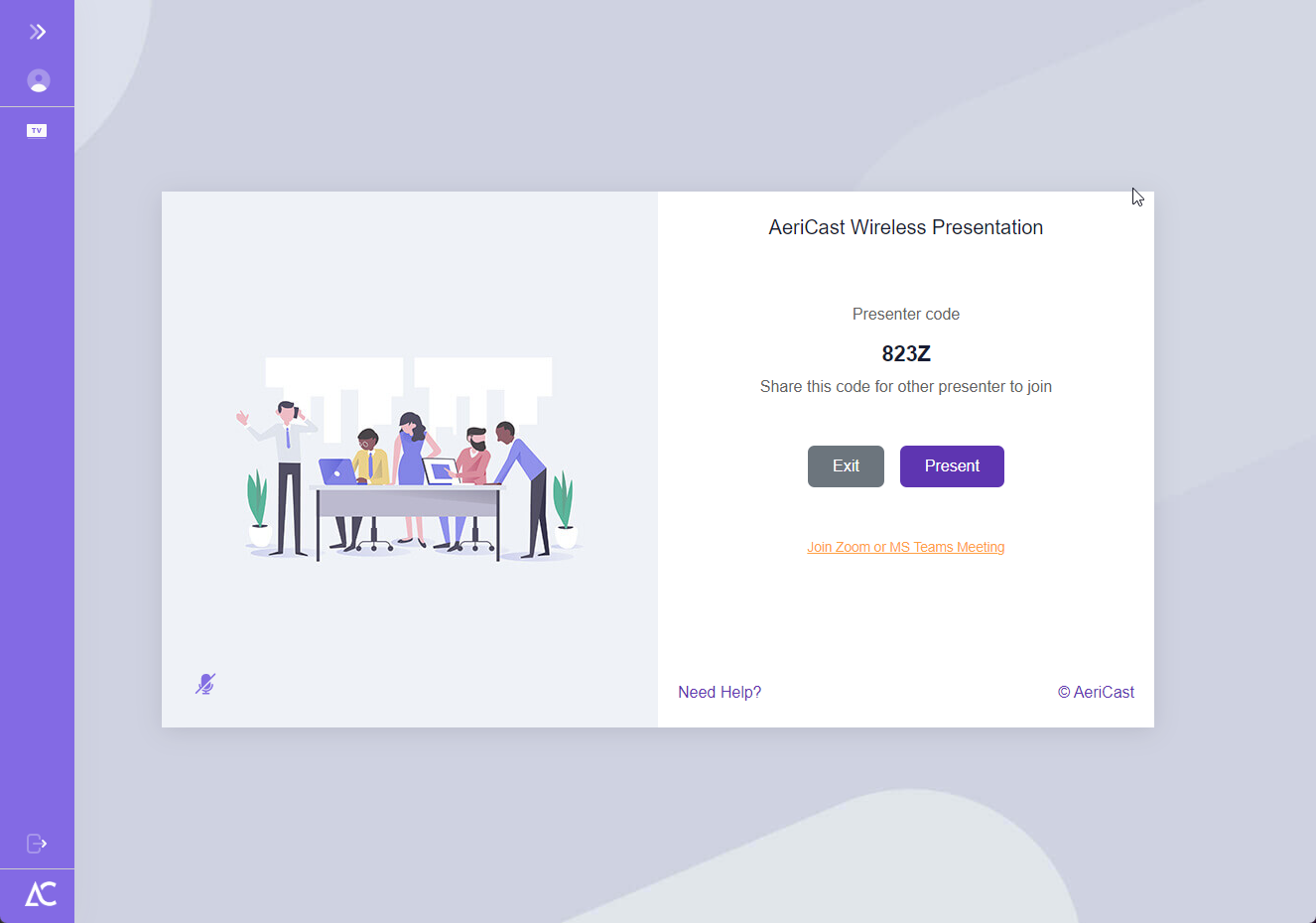 You can also click on the "Recent Devices" button as shown in the screen below to select a device that you have recently used.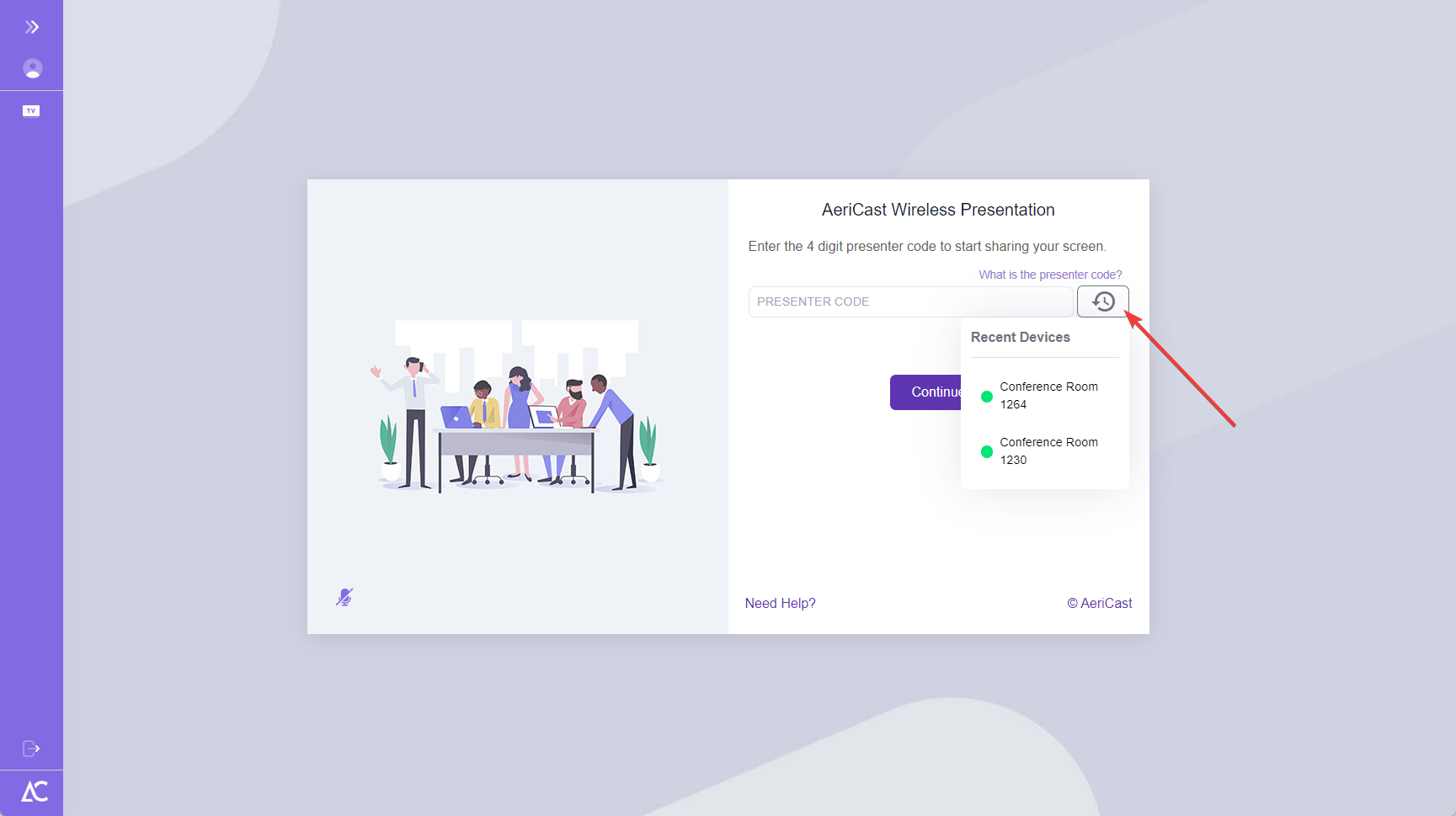 Another way to quickly select the device you use often is to tag your "Favorite Devices" in the device menu as shown in the screenshot below. You can tag/untag the desired device(s) as the favorite device(s) to help you easily and quickly select a device later on.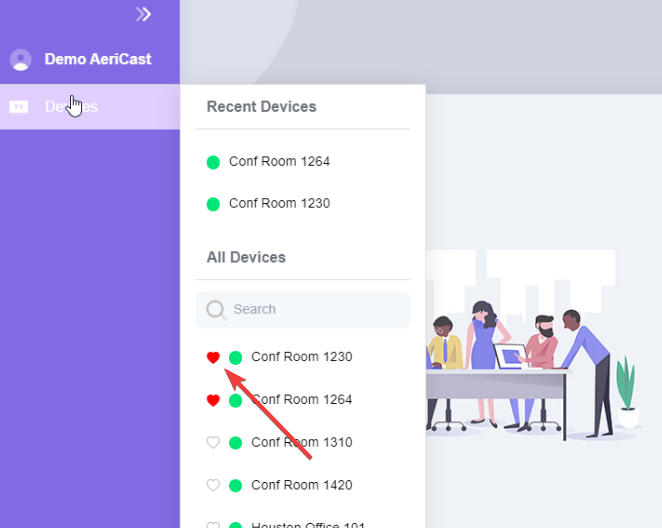 That's it! Hope you enjoy this feature, and please feel free to contact support@aericast.com if you have any questions.
0
0
Was this article helpful?
0 out of 0 found this helpful